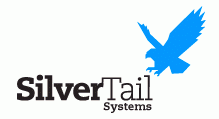 Silver Tail Systems, Inc., a Menlo Park, CA-based provider of predictive analytics for detection and prevention of fraud and abuse for large websites, has secured an additional round of funding from Citi Ventures.
This investment, which is part of a previously announced Series B funding round led by Andreessen Horowitz (read here), aims to expand the company's research and development activities and scale to increase adoptions for its solutions.
Led by CEO Timothy Eades, Silver Tail Systems provides on-premise and Software-as-a-Service solutions to protect e-commerce, financial, government and Web 2.0 websites, as well as any other online properties that house critical information. The company currently monitors more than 750 million users and more than 1.8 billion web sessions per year across the world.
Citi Ventures is a unit of the global financial services company Citigroup.
FinSMEs
22/09/2011