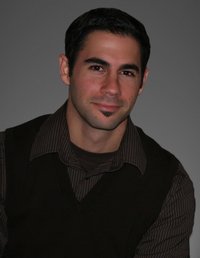 Launched in 2010, Opinionaided is a free application that allows consumers to use their mobile devices to get advice and opinions in real-time. Incubated by Kurani Interactive, it has already raised more than $5.5m in  funding (read related news below). Founder and CEO is Dan Kurani, President and CEO of New York-based digital development firm Kurani Interactive and author of The Honey Pot, a strategy book designed to help brands use digital innovation to generate revenue. He joined us to answer some questions about Opinionaided.
FinSMEs: Hello Dan, thank you for joining us. First, tell us something about Opinionaided. How did you come up with the idea of creating it?
Dan: Thank you for taking the time to talk with me about Opinionaided and our recent funding announcement. Opinionaided actually grew out of a real-life experience a few years ago. At the time I was principal of Kurani Interactive, an interactive agency we grew to $3M in annual billings working with Fortune 500 brands such as Nike and Universal Studios to build web applications, mobile applications and websites.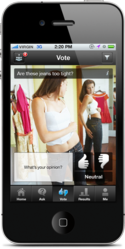 One day I received an email from a relative and his fiancé asking for my opinion on an engagement ring they were considering at the jewelry store, and while I answered within a few minutes I noticed that it took days for other people included in the email chain to respond. This sparked the idea to create a mobile tool that could help people get feedback on purchases in real-time when they needed it most.
After releasing the app we quickly found that people were using it for more than just questions on purchases, users wanted the app to be more social so they could interact with the people who answered their questions and they wanted to ask questions about everything from fashion to parenting.
FinSMEs: What is it? How does it work?
Dan: Opinionaided is an iOS app and Website that provide the fastest real-time responses to questions. This is a result of our balanced liquidity between people asking questions and people providing answers.
To get responses from the Opinionaided community a user simply takes a picture with their mobile camera or selects a picture from the Opinionaided gallery or online. Users then enter the text for the question they would like opinions on and choose the target audience for the question. They can ask people in the Opinionaided community or select a small group of friends to respond. Other Opinionaided users then have the chance to respond with their opinions using either a thumbs up, thumbs down or neutral icon and by adding any additional text based comments they have.
After asking the question a user can go to their results page and see the percentage of positive answers (thumbs up), negative answers (thumbs down), and neutral. They are also given an easy-to-browse list of all the text-based comments from their peers. This give and take of advice is what makes Opinionaided such a fun and powerful service.
FinSMEs: Could you introduce us the other members of the team?
Dan: Mike Melli, co-founder and our VP, Engineering, Matt Holloway, our Art Director, and Dave Patel, our Moderation Manager are supported by a hard-working and passionate team.
FinSMEs: Why did you start thinking about Seed and Series A raising capital?
Dan: We starting thinking about raising capital for two main reasons: one, the market opportunity is substantial and we wanted to move quickly, and two, we wanted to build a strong value proposition for a large base of consumers before monetizing.
FinSMEs: Today, many tech companies try to raise venture capital and I know that this is not easy. What did you do to reach this target? Was it easy to close the deal?
Dan: While raising venture capital can be challenging, we had a clear goal and continued to build a strong foundation until we achieved it. To reach the target we focused on fundamentals; we made the product better, grew our user-base, and took every opportunity to share our vision. However, the real catalyst (and immeasurable impact) came from the amazing folks that have rallied around our brand. Without folks like Pat Mitchell at Cooley, Al Angrisani a well know figure in the market research field, our first angel Chuck Chesler, and a lot of really good people believing in us very early on, the sledding would have been a lot tougher. As far as the ease of closing the deal, we started raising capital from the day that the idea was conceived. This allowed us to find funding with less pressure on getting money right away and more focus on selecting the best partners for the next stage of the company.
FinSMEs: Who are the investors?
Dan: SoftBank Capital and BlueRun Ventures led our series A round. We partnered with SoftBank and BlueRun because of their demonstrable success in the mobile space and the strong personal rapport we had with the partners at each of those firms. We also have all our original seed investors participating or converting for this round. They include venture capital firms General Catalyst and Draper Fisher Jurvetson as well as angel and early stage investors Mark Wachen, Jonah Goodhart, Karl Jacob, ENIAC Ventures and Vince Monical.
FinSMEs: How are you using the capital?
Dan: We plan on using the new round of funding to continue to innovate in the opinion-based question-and-answer space, build the team, and cement a leadership position in the space. In addition, we'll be making Opinionaided more accessible, especially via mobile, for a broad base of users.
FinSMEs: Do you already plan to raise a "Series B venture capital funding round"?
Dan: We consider a Series B to be a viable option for growing the business and will weigh that option in the future.
FinSMEs: Given this experience, what would you say to other young or would-be entrepreneurs who are going through a similar process? Is venture capital the only solution?
Dan: There are many options that range from customer financing to business loans to complement capital that can be raised with angels and VCs. The type of financing depends on the team and the type of product/service they are providing. An independent and experienced team in a big market might prefer a seed from a VC or multiple VCs, while an inexperienced team could benefit from the hands-on help of angels that have been in a similar space. Advice that would apply to any team is to go live quickly to obtain market feedback and get the product/service as far as you can by bootstrapping with your own/friends/family capital. The further along you are with the business (product traction, customer knowledge, etc.), the easier the process will go.
FinSMEs: Could you give them some quick advice on how to approach potential investors?
Dan: By far the best way to approach investors is through a mutual contact. Find people in your network who know respected investors and get them bought in to your vision. Then ask them to connect you with investors they think would be a good fit.
FinSMEs: Thank you Dan!
FinSMEs
23/08/2011
Related News:
12/08/2011: Opinionaided Closes $4.3M Series A Funding
02/03/2011: Opinionaided Closes $1M Funding Round
25/11/2010: Kurani Interactive Raises $275,000 in Angel Funding