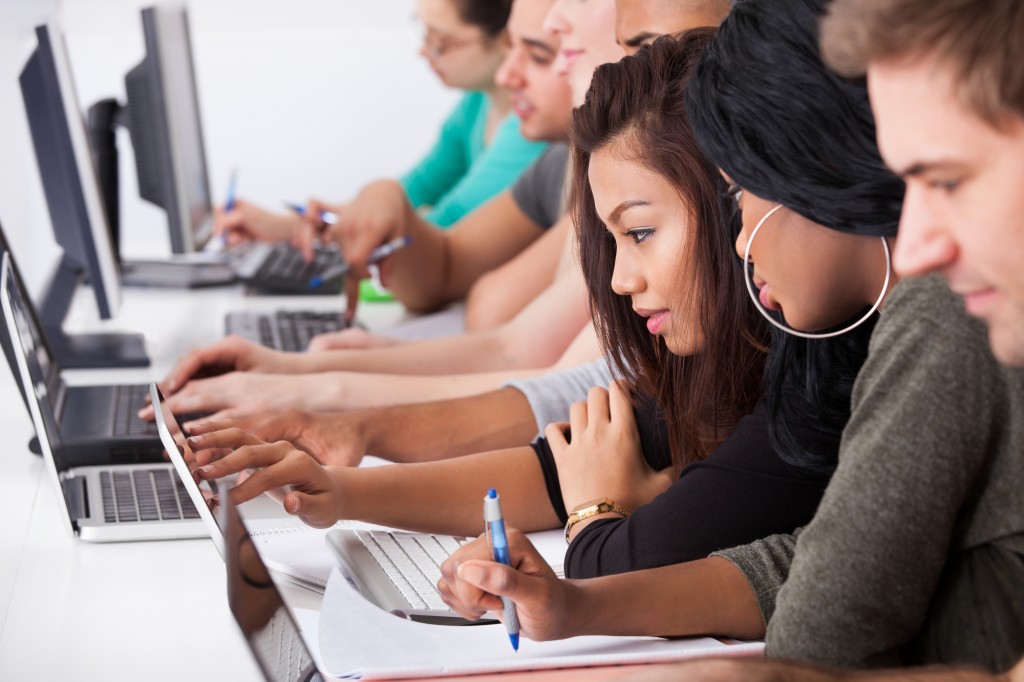 If you're enrolling for college in the US, chances are you're going to need to apply for a student loan. Only those with wealthy parents willing to cover tuition are able to enter college without that burden. And it certainly is a burden. Student debt in the US amounts to over $1.6 trillion nationwide, which is why it's consistently a major point of contention in presidential elections.
Unfortunately, the difficulty for new students doesn't start and end at the debt they know they'll accrue. Even the process of finding the best student loan is difficult, with the various options coming with pros and cons, qualifying factors, and confusing calculations.
A federal student loan may well be at the top of your list. If so, you're probably confused about whether to apply for a subsidized or unsubsidized student loan. Check out this article for a comprehensive rundown of subsidized vs unsubsidized student loans
For now, here are the basics.
What is a subsidized student loan?
To start with, let's define what exactly a subsidized student loan is. With a subsidized loan, you don't start paying interest until you leave college. The government subsidizes the loan this way for you, lessening the financial burden during the years you're unable to work full-time.
Subsidized student loans are ideal, of course, as even working students don't make enough in the limited hours available to properly start paying back their loans. However, subsidized loans are only available for students who have particular financial needs. In other words, those who are able to cover their basic necessities while in college, with their own money or their parents', have no choice but to go with an unsubsidized loan.
Students who can't cover their costs are eligible for subsidized loans, as they'll otherwise only build further debt while working their way through college.
How do you qualify?
Students need to meet a number of factors to qualify for an unsubsidized student loan. You need to:
– be enrolled at least part-time in your academic program
– be an undergraduate student
– have financial need
– have a family whose contributions are significantly lower than the cost of attendance
Whether or not you qualify for a subsidized federal student loan, you're only required to start paying when you're finished studying (although you can choose to start repayments immediately with an unsubsidized loan). The difference is that, with an unsubsidized loan, you'll have accrued interest.
Are there disadvantages?
So far, you may think that a subsidized loan is a no-brainer for anyone who qualifies. However, there are disadvantages. The main disadvantage is that you're capped at a much lower amount. In other words, you can borrow less money on a subsidized loan than on an unsubsidized loan.
That said, you should be able to cover your program with a subsidized loan, and you can get flexible repayment plans. Unless you simply don't qualify for a subsidized loan, it's well worth it.
What else do I need to know?
Student loans are a more complicated subject than just the question of subsidized vs unsubsidized loans. When applying, you need to find out a number of relevant facts:
– What is the interest rate? It changes year to year, so don't simply trust the number you find on Google
– What are my repayment options?
– Will my loan ever be forgiven? Most student loans are forgiven after a certain number of years of consistent repayment. Your forgiveness period will depend on the amount you have borrowed, the type of loan, and your earnings
Applying for student loans is not part of the college fantasy you may have. Unfortunately, student loans are a necessity for the foreseeable future. By knowing the ins-and-outs of the different types of loans, you can ensure you're left paying back as small an amount as possible.