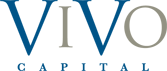 Vivo Capital, a healthcare investment firm with offices in Palo Alto, Beijing, Shanghai, and Taipei, closed Vivo Opportunity Fund, L.P., at $635m.
Investors include financial institutions, pension funds, endowments, foundations, and family offices.
As a long-only public equity fund, the vehicle plans to invest the capital in small to mid-cap public life sciences companies through follow-on financings, private placements, initial public offerings and block trades.
It is focused on investing in companies bringing innovative products to the market.
Founded in 1996, Vivo Capital is a healthcare investment firm with more than $2.2 billion under management across multiple funds.
FinSMEs
12/09/2018