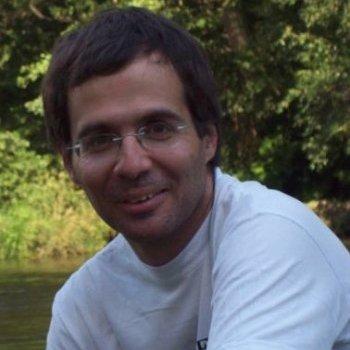 Disrupt how the football industry works is not an easy task. But as a passionate (and – discusure – FC Juventus supporter) I'm always fascinated by such attempts. This is the case of VentureFC, a crowdfunding platform that allows people to invest in players. Would you like to follow in the footsteps of Jorge Mendes, Mino Raiola of Fernando Felicevich? If you would, you will be excited to read about the project from Hugo Castro, the founder of the Braga, Portugal-based startup.
FinSMEs: Hi Hugo. First, can you tell us a little bit more about you? What's your background…and, most importantly, which team do you support?
Hugo: Hi thank you for having me. I graduated in Economics, post grad in Marketing and worked in the corporate world in Media, Banking, Sports and Advertising before jumping on to the startup side. Venture FC is my 4th startup. I support my hometown club FC Penafiel, I played there when I was younger and there's no other club I can support more. I was even appointed as the first full time CFO of the club when I was 28.
FinSMEs: Let's speak about VentureFC. What's the opportunity you found in the market?
Hugo: Football fans don't have access to invest in football, it's a privilege for high net worth individuals and with the right connections. We want to change that, we want to democratize access to investment in football players that's why we are building Venture FC, where anyone can invest in a football players' economic rights. Furthermore seasoned investors only have limited knowledge of investments within their own territory, we can offer them investment opportunities around the world so they can diverse their portfolio outside the region they work in
FinSMEs: Tell me something about the features…
Hugo: The platform will have a unique way to do business where everything is digital made and all the legalities have been taken care of. We will be regulated by a State authority (UK) so we can offer our users the confidence they need to trust us their money, even though it can be such a low amount as 50€. We are planning to soft launch this month and users will be able to check out players' profile with videos, scout reports and statistics. We will add more features along the way for sure.
FinSMEs: What's the real advantage it brings?
Hugo: To invest in football players we have to own on average around €50k and the right connections to do that. How many people have both? Millions. How many people have €50 and are willing to invest in football with our connections? Billions!
FinSMEs: Can you introduce us the team?
Hugo: Sure, it's a pleasure to work along with these guys. Francisco Costa is our full stack developer & serial entrepreneur, Mac Lackey who you featured a few years ago is also on the team. Tasvir Khalili is our social media wizard and we have a top portuguese scout that we can't disclose the name yet for obvious reasons.
FinSMEs: You are seeking funds. How much? What can you tell me about it? For which purpose?
Hugo: As a matter of fact we are! Currently seeking between €400k and €600k for a two year runway, essentially to get the platform running, start some marketing and get this team to work full time.
FinSMEs:…next steps?
Hugo: Launch officially in October with the first players in the world to get their economic rights traded on Venture FC and to change football as we know it giving common football fans the key to a premium market.
FinSMEs
09/09/2014