Last week, Boston, MA-based Jebbit, a TechStars company co founded in 2011 by CEO Tom Coburn and COO Jonathan Lacoste, closed its $1.25m funding. Following the announcement, I asked CMO Amelia Green-Vamos to answer some questions about herself, the pay-per-performance ad network based on guaranteed engagement, the company and investors.
FinSMEs: Hi Amelia, can you tell us something about you?Amelia: My name is Amelia Green-Vamos. I have a passion for Digital Marketing and writing and love being able to do what I love everyday. Before Jebbit, I was a strategist and copywriter for Under Armour and was soley responsible for managing the brand's digital media platforms, which featured over 4 million consumers within the various social networks.
FinSMEs: What's Jebbit? What's the problem do you want to solve?
Amelia: Jebbit is a pay-per-performance ad network that utilizes existing online content and incentivizes consumers to interact by posing questions about the content displayed. These questions power brand education, market research, user acquisition, social media action, and direct sales for brands. In return for engaging, consumers are given cash and deal rewards. We help connect brands with their target consumers and utilize our technology to make their marketing spend more efficient, by providing online advertising that guarantees engagement.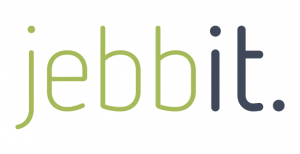 FinSMEs: Do you already have paying advertisers?
Amelia: We have a list of over 100 paying clients and we are happy to have new clients create campaigns with us every day! We are proud to have worked with some of the biggest national brands to small start-ups. Our technology allows us to create custom campaigns that allows Jebbit to help a wide variety of clients meet their marketing goals.
FinSMEs: The team. Who are the guys behind Jebbit?
Amelia: The Jebbit team is comprised of 15 full time employees. I find it funny that you asked who are the "Jebbit guys," because your question is appropriate as the team is currently 14 guys and myself. I should note though, that we are rapidly growing and will be hiring aggressively to continue our growth, and the proportion will certainly even out. Most members of the Jebbit team are either recent graduates of Boston College or current students. We are a young and lively team that brings energy to everything we do. Team is a key word in our culture. I believe it is our determination and ambition that has gotten us to the point that we are , but more importantly..the team we have built is not only equipped with the talent and skills to succeed, but the drive to see our ideas through to execution. We aren't just looking to build a successful company, we are on a mission to change the online advertising industry.
FinSMEs: You have just closed a funding from well known investors. Are they helpful?
Amelia: We are very blessed to have the guidance and support of our investors. Most importantly, they are incredibly valuable mentors to our team and have such extensive experience in the advertising technology and internet spaces, which will allow us to continue to innovate and accomplish our ambitious goals.As experience entrepreneurs, they also understand the intricacies of the start up life, and its uniqueness, which is also invaluable.
We are very proud to have Scott Savitz join our Board of Directors. Not only does his experience as founder of Shoebuy.com provide us with more knowledge and insight into the e-commerce and advertising industry, more importantly his enthusiasm is so inspiring. His entrepreneurial spirit is contagious, and his impact on our company will be a profound one. Jebbit is very excited to have him join our team, and we look forward to accomplishing amazing things together.
FinSMEs: How are you using the funds?
Amelia: As a company we have always believed that our most valuable asset is our team, and we look forward to using the funds to bringing on more Tech and Sales talent who are as passionate about our mission as we are. We also look forward to expanding our network and developing innovative mobile and video products that will continue to deliver for our clients.
FinSMEs
05/08/2013