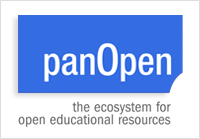 panOpen, a NYC-based edtech company that provides the tools and services higher educational institutions require to adopt open educational resources (OERs), raised an additional $500k in its second seed funding round.
Backers included:
– Kaplan Inc.;
– John Katzman, founder of The Princeton Review, 2U, and Noodle Education, where he currently serves as CEO;
– Professor Edward B. Roberts, Founder and Chair of the Martin Trust Center for MIT Entrepreneurship;
– Kendall Family Foundation, a social impact investor;
– Kate Eberle Walker, SVP of Education Growth Strategy at IAC;
– Walter A. Winshall, a well-known Techstars investor; and
– Capital M Group, a Connecticut-based seed stage investment fund.
Formed in April 2013 by Dr. Brian Jacobs, CEO, panOpen operates a platform that provides colleges and universities with universal access to OERs (freely available educational materials that faculty and students can chop up, remix, and share with anyone, in much the same way that open source software is freely distributed) and aligns the economic and operational interests of stakeholders (faculty, administrators, and students).
To date, the company has raised $750,000 and was also selected to join the inaugural class of the Kaplan EdTech Accelerator powered by Techstars. It has launched over 40 pilots with colleges and universities nationwide.
FinSMEs
17/01/2014