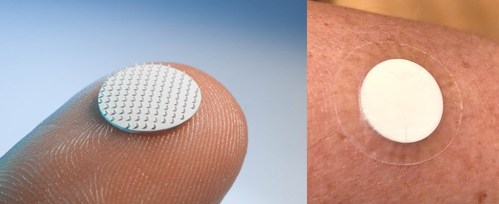 MyLife Technologies, a Leiden, The Netherlands-based vaccine and drug delivery company focusing on the development of ceramic vaccine patches for the simple, efficient and painless administration of vaccines through the skin, raised US$4.0m in funding.
Backers included Fare Capital, SAL Beheer, informal investors and its existing shareholders.
The company intends to use the funds to start production of the vaccine patches for clinical studies and invest with partners in demonstration projects against COVID-19, HPV and in vaccine therapy against a variety of cancers.
Started in 2012 as a spin-off of the Dutch University of Twente MESA+ research institute, and led by Mike de Leeuw, CEO, MyLife Technologies aims to commercialize its innovative ceramic patch (Micro-Needle Array Patch) for intradermal administration of vaccines and drugs. Made of inert ceramic material, the patch contains about a hundred microscopic needles. They only penetrate the outer skin layer, but never reach the sensitive nerves or blood vessels. This makes the application and administration of vaccines or medicines completely painless, comparable to any other skin patch.
MyLife foresees a next series A investment round of an estimated US$17.5 million in early 2023 for the construction of a pilot plant and expansion of activities to the US and Asia.
FinSMEs
12/11/2021