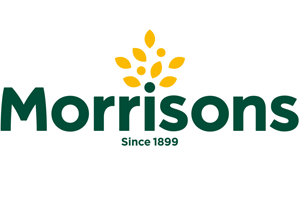 British supermarket chain Morrisons has agreed to a new, increased takeover bid from a consortium led by American company Fortress Investment Group. The new takeover proposal from the Softbank-owned, New York-based Fortress Investment Group is worth £6.7 billion ($9.3 billion).
The new bid is made up of an offer worth 270 pence per Morrisons share, plus an additional 2 pence dividend per share.
Morrisons initially agreed to an earlier Fortress Investment Group public proposal worth 254 pence per share (total of £6.3 billion), however, this was rejected by major Morrisons shareholders for being too low an offer.
Fortress Investment Group
Fortress Investment Group is an American investment management firm based out of New York, responsible for managing $49.9 billion in assets as of Q3 2020. The investment group's portfolio includes retail chains, public transport, holiday brands, and more.
Fortress Investment Group's interest in the Morrisons brand became clear in May 2021 when the group made an unsolicited proposal at 220 pence per share. The investment group then made four following proposals, gradually increasing to reach the public 254 pence per share offer on the 5th of June.
This initial public bid made by Fortress Investment Group was worth 254 pence per share, giving a total value of £6.3 billion. At the time, Morrisons directors believed that this offer was a fair price for the takeover, one which did not undervalue the chain's value at present, nor for where the brand projected to be in the future. However, when put to the shareholders, this deal was rejected by major shareholders for being too low.
As a result of this rejection, a new proposal was made by Fortress Investment Group totaling 270 pence plus a 2 pence dividend per Morrisons share. This new bid gives a total takeover value of £6.7 billion, and it is expected that Morrisons will unanimously recommend this offer to shareholders. This offer represents a premium of 52% on Morrisons' 178 pence share price from the 18th June; the day before competing investor CD&R went public with their offer.
Fortress Investment Group-led consortium making the offer is supported by bodies such as the Canada Pension Plan Investment Board, Singapore's sovereign wealth fund GIC, and Koch Real Estate Investments. Under the current plans, the consortium would retain Morrisons' current headquarters and existing management team based in Bradford so the existing strategy can be maintained. At the current time, material store sale or leaseback transactions are not expected to take place.
Morrisons
Morrisons is the UK's fourth-largest grocer, with nearly 500 stores and more than 110,000 staff across the country. Morrisons directors have stated that they believe this new offer from Fortress Investment Group to be in the best interests of the shareholders, and accordingly, the deal will be unanimously recommended to the company's investors.
Morrisons directors believe that the consortium is suitable owners for the business as they support the values that the company stands for. Morrisons is unique among supermarkets in the UK as they have a deeply integrated supply chain supported by their own meat and fish processing sites, leading to the chain making half of the fresh food on their shelves.
For this latest offer from Fortress Investment Group to be accepted, it needs to be approved by Morrisons shareholders representing at least 75% ownership and voting rights. A previous offer was rejected by major shareholders Silchester (who own more than 15%), M&G, and JO Hambro, and these investors will need to be swayed for the new deal to be approved.
Before news of the renewed offer became public, shares were priced at 269 pence each. After the news became public, Morrisons share prices closed 2% higher at 278.8 pence each, bringing forth speculation that investors are hoping a higher offer is yet to be made.
Since this date, the ongoing takeover bidding war and resulting debate have led to the share prices increasing steadily, reaching new highs as the days go by.
Initial reports that CD&R may be considering making a higher offer have led to some investors believing that the bidding war is not yet over, and this has seen the share price steadily increase throughout August.
Morrisons do have a partnership deal with Amazon, and so there are speculations that Amazon could still enter a takeover bid of their own, however, no such announcement of intent or public offer has been made yet.
Clayton, Dubilier & Rice (CD&R) Bid
Both public offers from Fortress Investment Group come after a bid from the US private equity group Clayton, Dubilier & Rice had a proposal rejected by Morrisons on the 17th of June.
This initial offer was worth 230 pence per share, giving a total value of £5.52 billion. Britain's Takeover Panel, the public body which regulates corporate takeovers, originally set a deadline of the 9th of August for CD&R to submit a counteroffer following the rejection of their initial proposal.
Following Morrison's preliminary acceptance of Fortress' raised offer pending shareholder agreement and talks that CD&R may be considering a higher bid, both CD&R and Morrisons have asked the Takeover Panel for an extension of the original 9th of August deadline to allow CD&R to clarify their intentions and make a new offer if desired.
Pension Concerns
Despite the positive financial aspects of the proposed takeover, trustees of the Morrisons pension scheme are concerned that the pension funds could materially weaken without an additional support package agreed upon before the deal is finalized.
The chair of trustees for the Morrisons pension schemes, Steve Southern, has said that the takeover offers currently proposed could weaken the existing sponsor covenant that supports the pension unless additional support is provided.
This concern has been raised regarding a pension scheme currently holding £5.5bn of assets, with more than 80,000 members as of April 2019.
Whilst the pension schemes are currently in surplus, it is projected that it could end up facing a shortfall of £800 million if the scheme was wound up or the company supporting the scheme were to go bust.