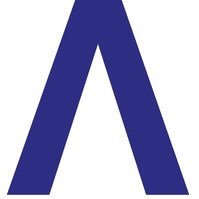 Advent France Biotechnology (AFB), a Paris, France-based regulated investment firm dedicated to life sciences, held the first closing of its second fund, at €86M ($102M).
The European Investment Fund (EIF) and the Fonds national d'amorçage 2 (the French Seed Fund 2) managed on behalf of the French State by Bpifrance, participated in the fund, along with corporate ventures including Boehringer Ingelheim Venture Fund, Pierre Fabre and a major Asian pharmaceutical company, family offices and AFB's management.
This new fund, dedicated to early-stage investments in European life sciences companies with a focus on France, will build on the investment strategy of AFB's first fund, launched in 2017 – which resulted in the creation and/or funding of 15 startups. Among these, the creation of Gamut Therapeutics, merged in less than a year with gene therapy company SparingVision, the initial funding of Agomab, which has recently raised its Series B $74M (€61.5M) funding with major US crossover investors, and the creation of several startups developing therapeutics in oncology and immunology. As of today 14 of the 15 portfolio companies in AFB's first fund are financed in syndication.
Led by Alain Huriez, MD, chairman and managing partner, AFB will continue to work closely with leading European research institutions and their technology transfer offices, as well as with European venture capital partners, to select and back entrepreneurs and early-stage companies with the potential to deliver therapeutics. AFB will predominantly invest in Europe, with a focus on France, Spain and Belgium.
The fund plans to select and finance two startups before the end of this year.
FinSMEs
30/09/2021