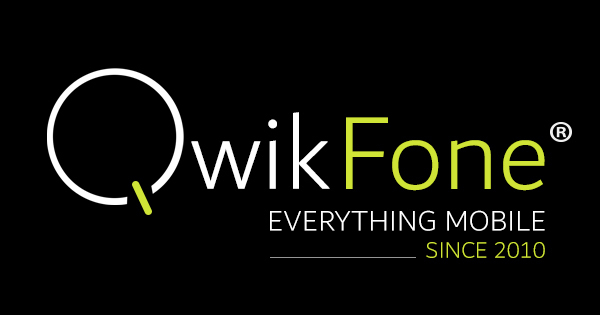 QwikFone, one of the UK's leading refurbished smartphone companies has saved our planet over 90,000 phones worth of toxic waste.
As the London-based company strictly specializes in renewing and reselling old smartphone devices, the numbers of handsets ending up in landfills is significantly becoming less with each passing year.
At QwikFone, it is not only about getting a used handset to a like-new condition but also about how to achieve that goal at the lowest environmental cost possible.
To reach the most efficient results financially and environmentally, the QwikFone team uses refurbished parts from old phones to renew savable devices. Thus, saving the cost on the customer's pocket and the planet's air, water, and soil.
While QwikFone has renewed 90,000 smartphones, the number of the actual phones that were saved is more than this as these additional phones are present as screens, batteries, processors, and other parts in the pristine devices.
If not saved and refurbished, these handsets would end up being toxic waste in landfills where people would get rid of electronic waste by burning it, polluting the air and adding toxic substances to largely populated cities in 3rd world countries.
In addition to using refurbished OEM parts, QwikFone also uses its 12 years of connections in the smartphone market around the world to provide its repair center with Grade A parts to provide perfect quality repairs whenever needed under its 12-month warranty policy.
With the top-notch spare parts comes high-end mobile phone accessories that are also included for free with every sold QwikFone refurbished phone.
The accessory collection includes a suitable charging adapter for each phone model, a fast charging cable, and a pair of wired earphones, which can be used with all models, even the ones that don't have 3.5mm port through a simple connector.
Unlike other refurbished phones that come only with the charging cable, QwikFone smartphones enable customers to have everything in one package at the lowest prices in all of the EU.
The accessories are especially made for the QwikFone brand and carry the QwikFone label to ensure high quality and good performance over the items lifetime.
Even if a customer desires to get a pricey phone or a recent flagship from a leading brand such as Apple iPhones or Samsung Galaxy, QwikFone will provide it at a good price in a pristine condition.
Another great advantage that QwikFone offers its customers is monthly payment plans!
That's right, refurbished phones come with instalment plans now thanks to QwikFone's partnership with online payment gateways that facilitates these plans like Klarna and PayPal Credit.
Monthly instalments at QwikFone do not change the listed price of the phone as these instalments are free of interest.
Finally, QwikFone gives its customer maximum security with a full refund guarantee for 30 days within the return policy. There is no specific reason for return to get the refund. If the customer doesn't like their order, they simply get their money back!