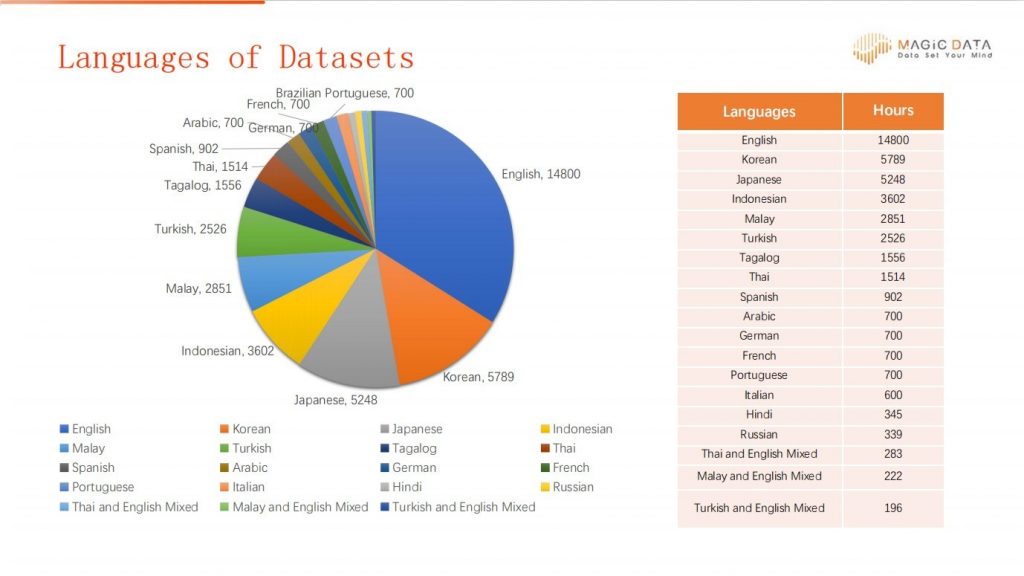 Magic Data Tech, a Beijing, China-based global provider of AI datasets, completed its Series B funding round with tens of millions of RMB.
The round was led by Vantron Capital.
The company intends to use the funds to to build a global open-source community MagicHub (https://magichub.io/) for AI developers, to design and develop datasets for conversational AI, as well as to research and develop the SaaS platform for data collection and annotation.
Magic Data Tech provides clients worldwide with professional AI data solutions, covering data processing solution design, training/testing datasets, data labeling, and the private deployment of data processing systems, among others.
Magic Data Tech provides massive training datasets to clients and the AI market, with more than 130,000 hours of speech corpora in type of reading and conversation and others, covering more than 50 languages, such as English, Japanese, Malay, Thai, Indonesian and others.
Previously, Magic Data Tech obtained Pre Series-A Funding from Future Capital in 2017, Series-A Funding from Ceyuan Ventures and Plum Ventures in 2018, and investment from Ceyuan Ventures and Fuzhuo Investment in 2019.