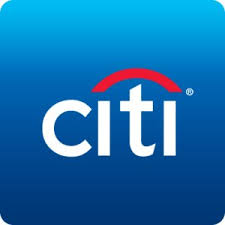 Citi announced today its next round of investments through the Citi Impact Fund, a $200m fund launched last year to invest in companies that are addressing some of the biggest societal challenges.
The new companies included in this round are Clerkie, KETOS, MedHaul, Perch, Shift, Superpedestrian, and Vyv. They join four portfolio companies previously announced in September 2020: Fulcrum BioEnergy, ICON, PadSplit, and The Mom Project.
Clerkie is a Black-founded AI company based in San Francisco. Their proprietary financial automation platform streamlines the relationship between creditors and their consumers.
KETOS is a Milpitas, California based and female-led company that delivers integrated, cloud-based, IoT solutions for actionable water intelligence.
MedHaul is a Black and female-founded company based in Memphis that operates an end-to-end platform that helps healthcare providers (e.g. hospitals, physician groups) find and book safe, skilled, and personalized non-emergency medical transportation (NEMT) for people with special needs.
Perch is a platform that helps young adults learn sustainable credit habits and build credit without having to go into debt or increase expenses.
Shift.org is a San Francisco based and veteran-led career advancement company.
Superpedestrian is a transportation robotics firm that develops the technology inside the LINK Scooter.
Vyv is a New York-based and female founded health tech company that has created a new kind of cleaning protection. Vyv, formerly Vital Vio, offers proprietary continuous-use, non-UV antimicrobial light technology for homes, public places, and industry.
The Citi Impact Fund is focused on companies that are addressing five societal challenges:
Workforce Development – training and connecting people to careers.
Financial Capability – increasing access to the financial system.
Physical & Social Infrastructure – improving an individual's way of life through housing, healthcare and transportation.
Sustainability – addressing issues related to energy, water and sustainable production.
Access To Capital & Economic Opportunity – addressing disparities in access to capital and economic opportunity through investments in companies founded by women and minorities.
Investments focus on companies that have demonstrated proof of concept, built an existing customer base and exhibited the potential for scale in multiple markets. A portion of the fund is designated exclusively for earlier-stage seed investments in businesses led or owned by women and minorities.
The fund is a component of Global Public Affairs' Community Investing and Development team, which aims to enhance positive social impact and financial innovations that benefit underserved communities around the world. This includes the work of Citi Inclusive Finance and the Citi Impact Fund in addition to the philanthropic work conducted by the Citi Foundation.
FinSMEs
26/01/2021