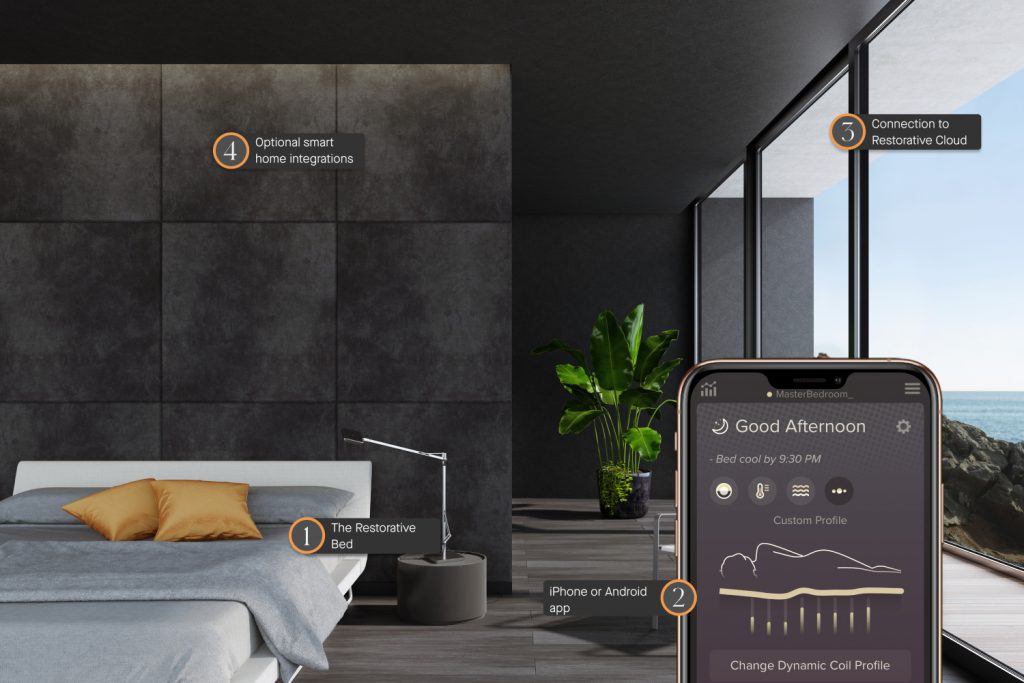 Bryte, a Los Altos, Calif.-based AI-powered restorative sleep technology company, raised $24M in Series A funding.
The round was led by ARCHina Capital. In conjunction with the funding, Bryte has also added ARCHina's Co-Founder Amy Huang to the board. Additional investors include John Warnock, co-founder of Adobe and Dave Mooring, former President of Rambus.
The company intends to use the funds for R&D and expansion across markets and price points. 
Founded in 2016 by Silicon Valley veteran John Tompane, Ely Tsern and Jonathan Farringdon, Bryte has created an advanced AI-connected and robotics-powered bed. The in-bed technology measures, learns, tests, and applies what each sleeper needs to optimize their restorative sleep through real-time control of temperature, pressure points, and room environment. With in-built sensors and 100 computer-controlled pneumatic coils, the bed learns each sleeper, keeping track of individual sleep partners' sleep quality, sensing pressure points and temperature and making real-time adjustments for optimum comfort. The bed helps users fall asleep with multi-sensory relaxation and gently wakes with temperature and light to simulate natural sunrise. Upon waking, users receive a full analysis of their night's sleep.
The company recently launched its platform to license their patented restorative sleep technology as a solution to accelerate widespread adoption across mattress manufacturers at scale.
The integrated cloud-based service employs Evolutionary Learning – an advanced form of AI – alongside Machine Learning (ML) and advanced Digital Signal Processing (DSP) to autonomously craft the optimal sleep environment for each individual sleeper in real time through each night. 
FinSMEs
13/01/2020