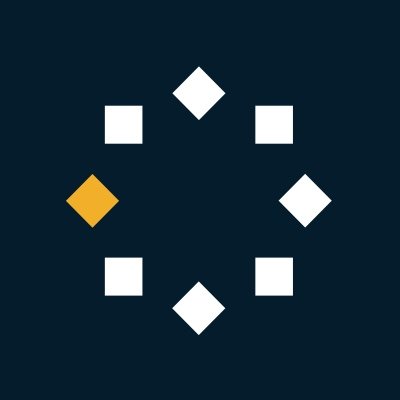 CHICAGO–(BUSINESS WIRE)–West Monroe, a national business and technology consulting firm, today announced it has acquired Two Six Capital, a San Francisco-based, technology-enabled firm that pioneered data science for private equity.
Founded in 2013, Two Six Capital leverages proprietary technology—powered by artificial intelligence and machine learning—to advise private equity firms with one primary objective: understand and project the drivers of revenue. The company works closely with private equity deal teams, corporate boards, management teams, and operating partners across the deal lifecycle to construct financial models with precision leveraging the power of the cloud, which leads to increased speed of analysis and fewer errors for investment decisions.
The acquisition strengthens West Monroe's position as a market leader in private equity advisory. Since 2002, West Monroe has advised on more than 3,000 transactions and executed hundreds of post-close value creation investments for portfolio companies. Together, West Monroe and Two Six Capital will take a data science-heavy approach to advising private equity firms and their portfolio companies. In a post-pandemic economy where confidence in projections has eroded, private equity firms need to restore rigor in how they quantify and improve expected portfolio company performance. The combined teams bring the industry experience, technology expertise, and business acumen to accomplish this.
"Two Six Capital has built an empirical value creation analytics engine that can predict future outcomes with a high degree of precision," said Matt Sondag, managing director and leader of West Monroe's private equity practice. "With a spotlight on value creation to justify elevated valuations, the need for data-driven insights to gain a competitive advantage has never been more important to our private equity clients and their portfolio companies."
With the acquisition, West Monroe announces a new asset as part of its Intellio™ suite of tools that, when paired with consulting engagements, deliver value faster. The new asset, Intellio™ Predict, uses large-scale engineering to quickly ingest billions of data points and accurately project business drivers that drive investment decisions and value creation. This platform was purpose-built for the private equity industry and has built up more than $160 billion worth of data across due diligence, post-investment value creation, and vendor due diligence. Two Six Capital's additional statistical-, AI-, and ML-powered capabilities will be incorporated into West Monroe's other data-focused assets, Intellio™ DataOps and Intellio™ Insights. The founders and managing partners of Two Six Capital, Ian Picache and Sajjad Jaffer—who were both active in the private equity industry before founding their firm—joined West Monroe as senior directors in the transaction. Joseph Davin, Ph.D., joined as an Innovation Fellow and will focus on data science. Two Six Capital employees joined West Monroe's growing San Francisco office.
"West Monroe's presence, brand recognition, and relationships within private equity is exactly what we wanted to scale our business to meet industry demand," said Ian Picache, managing partner of Two Six Capital and now a senior director at West Monroe.
Two Six Capital has also built a concentration in data from the High-Tech & Software, Financial Services, Industrial and Distribution, and Retail industries. This specialization and focus on these industries align with the investment portfolios of West Monroe's private equity clients, driving additional value.
"We share a common vision around data science, analytics, and value creation and are thrilled to combine our intellectual property with the experienced team at West Monroe to broaden our work across an outstanding client portfolio," said Sajjad Jaffer, managing partner of Two Six Capital and now a senior director at West Monroe.
Two-Six Capital advised and co-invested with renowned global private equity firms on all types of transactions, including carveouts, acquisitions, take-privates, IPOs, numerous value creation initiatives, and sell-side vendor due diligence. In his new role, Picache will also join the investment committee of West Monroe Capital, the investing arm of West Monroe, where he will continue to co-invest alongside private equity clients.
"This acquisition is another step in a series of strategic moves that help West Monroe drive tangible business value from leading-edge technology," said West Monroe's Chief Strategy Officer Tom Bolger. "We will continue to make smart acquisitions, like this one and our acquisition of Pace Harmon just weeks ago, that increase the value of our consulting services to clients."
The transaction closed on November 30.
About West Monroe
West Monroe is a national consulting firm that was born in technology but built for business—partnering with companies in transformative industries to deliver real, measurable results. Technology is who we are, it is not something we bolted on overnight, and we believe it is one of the greatest enablers of business value. That's why we work in diverse, multidisciplinary teams that blend industry expertise with deep operational and technology capabilities to create quantifiable, financial value for our clients. Our 1,300 employees based in eight offices across the United States also own 100% of our business, so when you partner with us you know we are committed—because your success is our success. Our undeniably different approach breeds undeniable results. Visit WMP.com to learn more.