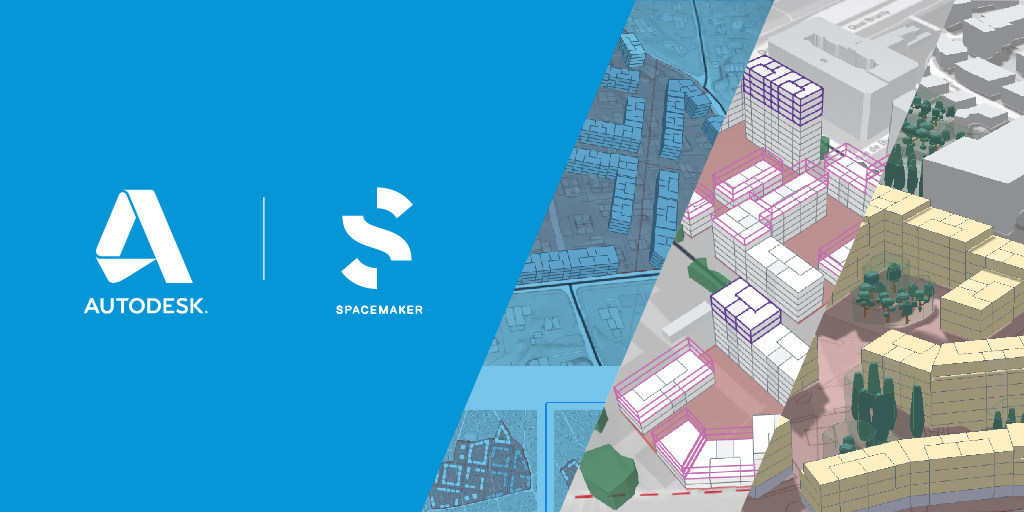 Autodesk, Inc. (NASDAQ: ADSK) is to acquire Spacemaker, an Oslo, Norway-based provider of cloud AI software empowering teams to collaborate, analyze and design real estate sites, for $240m.
The deal, subject to customary closing conditions, is expected to close during Autodesk's fourth quarter of fiscal 2021, ending January 31, 2021.
The acquisition provides Autodesk with a platform to drive modern, user-centric automation – powered by AI – and accelerate outcome-based design capabilities for architects.
Led by Havard Haukeland, CEO and co-founder, Spacemaker uses cloud-based, artificial intelligence (AI), and generative design to allow architects, urban designers, and real estate developers to make more informed early-stage design decisions.
With Spacemaker, design professionals can rapidly create and evaluate options for a building or urban development. With AI as a partner to the architect, the platform enables users to generate, optimize, and iterate on design alternatives, all while considering design criteria and data like terrain, maps, wind, lighting, traffic, zoning, etc.  Spacemaker quickly returns design alternatives optimized for the full potential of the site.
FinSMEs
17/11/2020