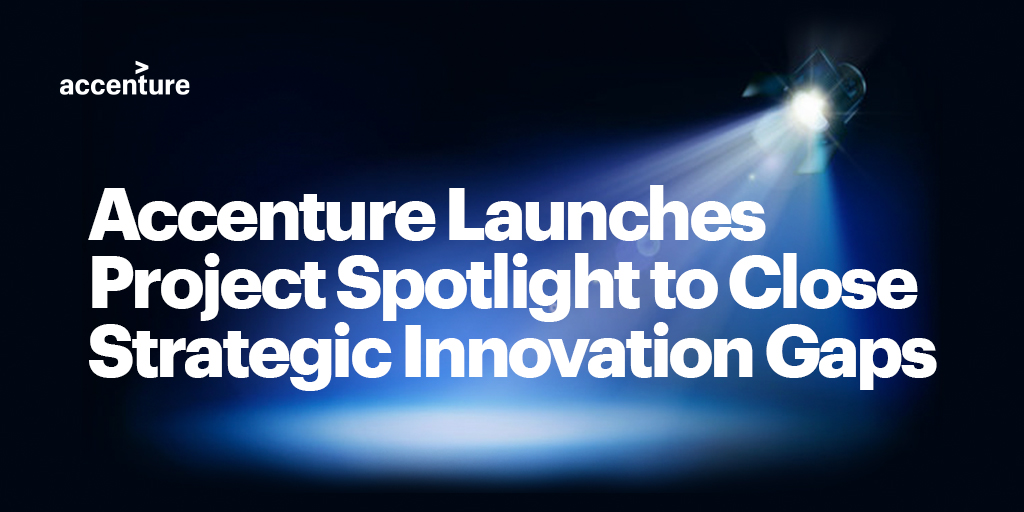 Accenture (NYSE: ACN) has launched Project Spotlight, a new engagement and investment program targeting emerging technology software startups to help fill strategic innovation gaps for the Global 2000.
Created by six-time Silicon Valley entrepreneur and CEO, Tom Lounibos, the Accenture Ventures managed program will make capital investments and will offer access to the firm's technology domain expertise and its enterprise clients.
Project Spotlight will focus on startups that address areas of largescale strategic importance for Accenture's enterprise clients including closing the skills gap, data sovereignty, the future of work, edge systems at scale and predictive systems.
Startups will co-innovate with Accenture at its Innovation Hubs, Labs and Liquid Studios, working with subject matter experts to adapt their solutions to the enterprise market and scale faster and more effectively.
Accenture recently invested in and formed a strategic alliance with SkyHive, a Vancouver, British Columbia-based startup that uses artificial intelligence technology and its proprietary quantum labor analysis methodology to facilitate labor market transformation, reskilling and learning. SkyHive has been part of Project Spotlight since March, working with Accenture technologists at The Dock, the firm's flagship R&D and global innovation center in Dublin, and at its FinTech Innovation Lab New York. In addition to collaborative R&D activities, the Accenture Talent & Organization/Human Potential practice and SkyHive have supported dozens of client use cases related to pandemic response and are helping Global 2000 clients define and navigate rapid workforce changes.
Most recently, Accenture brought SkyHive into a collaboration with Walmart and Unilever as part of an effort catalyzed by the World Economic Forum's Consumer Industries Taskforce on Future of Work. Through the collaborative industry effort, the organizations are working on a ten-week pilot that will serve as a proof-of-concept of reskilling and redeployment efforts that, when scaled, can help people remain productive and employable in a transforming labor market.
In addition to SkyHive, other startups currently in the program include Synadia, a provider of secure communications technology for digital systems, and InCountry, a data residency-as-a-service platform provider.
FinSMEs
10/11/2020