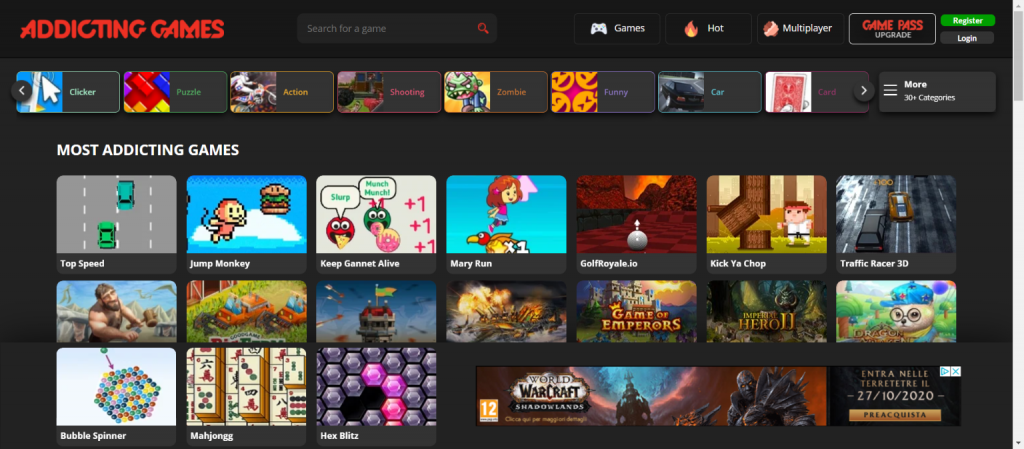 Addicting Games, a Los Angeles, CA-based online games site in the US, acquired Mope.io, a top-down multiplayer animal survival game for web and mobile.
The deal will make Mope.io an exclusive part of Addicting Games' offerings and marks the latest stage in the platform's content growth strategy following the success of its hit title LittleBigSnake.
As a result of this purchase, Addicting Games will use its development resources and capital to advance the game's features and optimize functionality on web and mobile to create a more in-depth and engrossing creature survival experience.
Mope.io was developed by Stan Tatarnykov and puts users in the role of a tiny creature surviving in a world of player-character helmed predators. The game will require players to forage for food, avoid getting eaten and progress up the food chain, unlocking new abilities and eventually becoming an apex predator animal. The more powerful players get, the bigger the target on their backs resulting in massively addictive gameplay.
It has had over seven million downloads across iOS and Android and a total web user base of 65 million unique players.
Led by Bill Kara, CEO, Addicting Games has been an industry leader in publishing casual games online. The company has a long history of working closely with game developers across a variety of genres that ensures a vast library of selections that can be played anytime, anywhere and on any internet-connected device. 
FinSMEs
10/09/2020