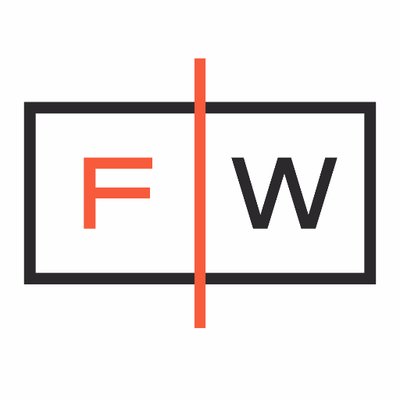 Fifth Wall, a Los Angeles, CA-based venture capital firm focused on innovation for the global real estate industry, is now a Certified B Corporation or "B Corp".
THE PRESS RELEASE
Fifth Wall Becomes One of the Largest VCs to Become a Certified B Corporation Emphasizing the Value of a More Equitable and Sustainable Society
LOS ANGELES, June 22, 2020 /PRNewswire/ — Fifth Wall, the largest venture capital firm focused on innovation for the global real estate industry, is proud to announce it is now a Certified B Corporation or "B Corp". Using the power of business to build a more equitable and sustainable economy, Fifth Wall strives to align with many B Corp business objectives, such as facilitating an inclusive environment to build stronger communities, as well as creating a healthier environment by committing to sustainable practices.
"It is incumbent upon all of us to take actionable steps towards building a more equitable and sustainable society," said Brendan Wallace, Co-Founder and Managing Partner at Fifth Wall. "We're grateful to the resources and community offered by B Lab to help our firm as we continue to educate ourselves and make changes within our own organization. We recognize that today's announcement is a small step and that there is a lot more work to be done. As a member of the venture capital and technology ecosystems, we're hopeful this commitment will be shared by our peers and ultimately catalyze an industry-wide shift in mindset."
Certified B Corporations are leaders of a global movement of people using business as a force for good. They meet high standards of overall social and environmental performance, transparency and accountability, and aspire to use the power of business to solve social and environmental problems.
The real estate industry accounts for 40% of the world's consumption of energy while emitting 30% of total global greenhouse gases, and using 40% of its raw materials. Given this, the industry has a responsibility to find solutions that reduce its negative environmental impact by implementing long-lasting solutions to address climate change. With over $1 billion in commitments and capital under management and 50+ corporate strategic partners from 11 countries, Fifth Wall, whose global consortium consists of some of the largest owners and operators of commercial real estate, is ready to help bring more inclusive and sustainable B Corp business practices to the sector.
Earlier this year, Fifth Wall announced its intention to launch a Carbon Impact Fund to help build a consortium of climate-forward real estate companies meet growing pressure to reduce carbon emissions and invest in sustainability technologies.
"Over the next few years, sustainability and decarbonization issues will be a dominant theme for every company in real estate and the technology companies that support the industry. So, we believe new building materials, new approaches to operating assets, and sources of carbon-neutral power will need to be created, and funded," said Tyson Woeste, Partner at Fifth Wall. "Becoming a Certified B Corporation was a natural step as we prepare to launch our Carbon Impact Fund."
Climate consciousness is at the core of Fifth Wall's values, impacting the firm's operations and investment strategy. With this certification, Fifth Wall's current and future portfolio companies, investors, and employees can feel certain that they've partnered with an organization that prioritizes a high bar of values-driven innovation and environmental performance. Currently, two companies in the Fifth Wall portfolio, Allbirds and Cotopaxi, are also B Corps.
"We live by the conscious capitalism ethos at Cotopaxi and rely on investors and like-minded peers, like Fifth Wall, to support our purpose and benefit model," said Cotopaxi Founder & CEO, Davis Smith. "We applaud Fifth Wall's new B Corporation status and their commitment to social and environmental responsibility. They are paving the way for other investors to operate at a higher standard of accountability and play an integral role in shaping the retail landscape for the better."
There are more than 3,300 Certified B Corporations in over 150 industries and 70 countries with one unifying goal – to redefine success in business.
For more information, go to https://bcorporation.net/directory/fifth-wall.
About Fifth Wall
Founded in 2016 and based in Los Angeles, California, Fifth Wall, a Certified B Corporation, is the largest venture capital firm focused on technology-driven innovation for the global real estate industry, and is committed to sustainable practices. With approximately $1 billion in commitments and capital under management, Fifth Wall connects many of the world's largest owners and operators of real estate with the entrepreneurs who are redefining the future of the physical environment. Fifth Wall is backed by a global mix of more than 50 corporate strategic partners in 11 countries, including Acadia Realty Trust, British Land, CBRE, Cushman & Wakefield, D.R. Horton, Equity Residential, Gaw Capital, Gecina, GLP, Hines, Host Hotels & Resorts, Hudson Pacific Properties, Kenedix, Lennar, Lowe's Home Improvement, Macerich, Marriott International, MERLIN Properties, MetLife Investment Management, Mitsubishi Estate, News Corp, Nuveen Real Estate, Prologis, PulteGroup, Related Companies, SEGRO, Starwood Capital, Toll Brothers, Vanke, and others. Fifth Wall believes this strategic corporate consortium represents one of the largest groups of potential partners in the global Built World ecosystem, which can result in game-changing investments and collaborations in promising portfolio companies in retail, residential and multi-family, commercial, industrial, hospitality, and more. For more information about Fifth Wall, its partners, and portfolio, visit www.fifthwall.com.