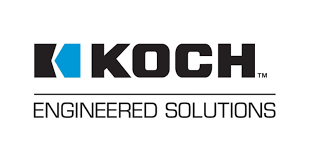 Koch Engineered Solutions (KES), a unit of Koch Industries Inc., acquired Sentient Energy, a leader in distribution grid transformation, providing intelligent line sensors and grid analytics software for fault detection, outage prevention, and safe, reliable power delivery.
The amount of the deal was not disclosed. Sentient Energy's capabilities and innovative solutions complement KES's deep expertise in industrial value chains and will allow both companies to provide greater value for their customers.
Led by Jim Keener, CEO, Sentient Energy provides a Grid Analytics System that covers the entire distribution network with intelligent sensors and analytics that identify and analyze potential faults and other grid events.
The company operates a large mesh network line sensor deployments in North America, and partners with utility network providers including Itron, Landis + Gyr, AT&T, Verizon, Telus, and Bell Canada.
Located in Wichita, KES provides engineered solutions in mass and heat transfer, combustion and emissions controls, filtration, separation, materials applications, automation and actuation.
FinSMEs
01/04/2020