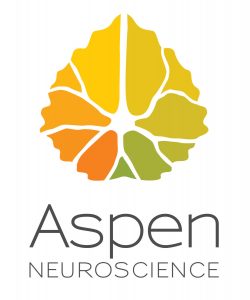 Aspen Neuroscience Inc., a San Diego, CA-based development stage, private biotechnology company that uses innovative genomic approaches combined with stem cell biology to deliver patient-specific, restorative cell therapies that modify the course of Parkinson's disease, raised $6.5m in seed funding.
The round was led by Domain Associates and Axon Ventures and including Alexandria Venture Investments, Arch Venture Partners, OrbiMed and Section 32.
Aspen's therapies are based upon the scientific work of world-renowned stem cell scientist, Dr. Jeanne Loring, who has developed a novel method for autologous neuron replacement.
Led by Chief Executive Officer Howard Federoff, M.D., Ph.D., Former Vice Chancellor for Health Affairs and Chief Executive Officer of the University of California Irvine Health System, Aspen develops autologous cell therapies for Parkinson's disease.
The company is focusing on human pluripotent stem cells, cultured cells that can become any cell type in the human body. Its research is specific to induced pluripotent stem cells (iPSCs), which it develops by taking a skin biopsy from a person with Parkinson's disease and turning the tissue into pluripotent stem cells using genetic engineering. Aspen then differentiates the pluripotent stem cells into dopamine-releasing neurons that can be transplanted into that same person (autologous), thereby restoring the types of neurons lost in Parkinson's disease.
The lead product (ANPD001) is currently undergoing investigational new drug (IND)-enabling studies for the treatment of sporadic Parkinson's disease. Aspen is also developing a gene-edited autologous neuron therapy (ANPD002) that is in the research stage and targeted toward familial forms of Parkinson's disease beginning with the most common genetic variant in the gene encoding glucocerebrosidase (GBA). The company leverages proprietary machine-learning tools and artificial intelligence to ensure quality control during manufacturing and to deliver a safe and reproducible product for each cell line.
Aspen's proprietary approach was developed by the company's co-founders, Jeanne F. Loring, Ph.D., Professor Emeritus and founding director of the Center for Regenerative Medicine at The Scripps Research Institute, and Andres Bratt-Leal, Ph.D., a former post-doctoral researcher in Dr. Loring's lab.
FinSMEs
12/12/2019