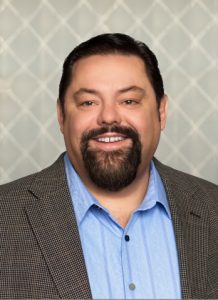 YL Ventures, the San Francisco, CA-based seed-stage venture capital firm investing in Israeli cybersecurity startups, added Roger Hale, former CISO (Chief Information Security Officer) of Informatica to its team as CISO-in-Residence.
This move is intended to bolster the firm's value-add services to entrepreneurs, both pre- and post-investment, as well as the investment process itself.
In addition to vetting investment candidates, Hale will support the firm's existing portfolio companies in their early go-to-market processes and optimize their early-stage success in closing paying customers.
He will provide portfolio companies with a first-hand understanding of customer needs and share seasoned expertise on how to sell cybersecurity products to global enterprises.
Prior to joining YL Ventures, Hale served as Vice President and Chief Information Security Officer at Informatica, an enterprise cloud data management company with more than $1 billion in annual revenues. He comes to YL Ventures with more than 30 years of experience working in hi-tech and brings a proven vision for balancing third-party risk, product scalability, and customer advocacy to enterprise security.
Hale has an established track record of delivering effective cybersecurity strategies and aligning information life-cycle management with business objectives, information assurance and risk management.
Led by Managing Partner Yoav Leitersdorf, YL Ventures funds Israeli tech entrepreneurs from seed to lead. With headquarters in Silicon Valley and satellite offices in Tel Aviv, YL Ventures manages $260 million and specializes in cybersecurity. The firm accelerates the evolution of portfolio companies via strategic advice and U.S.-based operational execution, leveraging a network of CISOs and global industry leaders.
FinSMES
29/10/2019