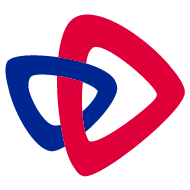 AngioDynamics, Inc. (NASDAQ: ANGO), a Latham, NY-based provider of innovative, minimally invasive medical devices for vascular access, peripheral vascular disease, and oncology, acquired Eximo Medical, Ltd., a Rehovot, Israel-based early commercial stage, medical device company, and its proprietary 355nm wavelength laser-technology platform.
The deal amounted to $46 million in up-front consideration with up to $20 million of contingent consideration related to certain technical and revenue milestones. The transaction is being funded exclusively through the use of cash on hand.
This transaction expands AngioDynamics' existing Vascular Interventions and Therapies (VIT) product portfolio by adding Eximo's proprietary laser technology, which has received 510(k) clearance for use in the treatment of Peripheral Artery Disease (PAD).
The Eximo technology complements AngioDynamics' leading thrombus management and venous insufficiency technologies.
Led by Jim Clemmer, President and Chief Executive Officer, AngioDynamics is a provider of minimally invasive medical devices used by professional healthcare providers for vascular access, peripheral vascular disease, and oncology. Its diverse product lines include ablation systems, vascular access products, angiographic products and accessories, drainage products, thrombolytic products and venous products.
Led by Yoel Zabar, Chief Executive Officer, Eximo has developed laser technology capable of delivering short, high-powered pulsed-laser energy in 355nm wavelength without compromising the integrity of its fiber optic cables during atherectomy procedures. The technology addresses the risk of perforation through tissue selectivity, of embolization to the patient through the availability of aspiration and is indicated to provide treatment for In-Stent Restenosis (ISR), which is the gradual re-narrowing of the artery after a blockage has been previously treated with a stent.
Additionally, the laser technology advances patient treatment options and care by treating a variety of PAD lesion types both above- and below-the-knee.
FinSMEs
04/10/2019