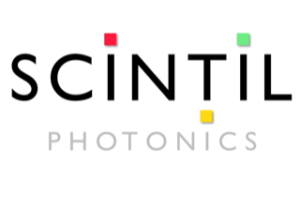 Scintil Photonics, a Grenoble, France-based developer of silicon photonic fully integrated circuits including laser integration, raised €4m ($4.4M) in a first funding round.
The round was led by Supernova Invest, Innovacom and Bpifrance joined by Credit Agricole Alpes Développement and endowment Fund Foreis.
The company intends to use the funds to develop prototypes (800Gbit/sec transceiver photonic circuits) in commercial semiconductor foundries in order to sample strategic customers in the data center market. The team and development partnerships, including those with CEA-Leti in France and the University of Toronto in Canada, will be strengthened.
Led by Sylvie Menezo, CEO, and Pascal Langlois, chairman, Scintil Photonics is a fabless company that develops silicon photonic integrated circuits. Its solutions combine Silicon (Si) and Indium Phosphide (InP) materials using wafer-scale bonding of InP on Si and rely on commercial silicon foundry processes to build fully integrated photonic circuits (comprising multi-wavelength lasers, waveguides, wavelength filters and photodetectors).
Scintil is currently taking its innovative heterogenous silicon photonic IC technology to an industrial level as it gears up for mass production.
Prior to its establishment, in November 2018, the startup project, incubated at CEA-Leti, received initial funding as a winner of i-Lab 2018, a French government-sponsored innovation competition hosted by Bpifrance.
FinSMEs
18/09/2019