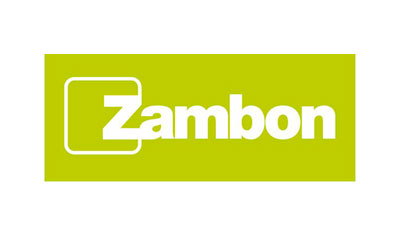 Zambon, an Italian multinational pharmaceutical company, acquired Breath Therapeutics, a biopharmaceutical company developing an innovative inhalation therapy for Bronchiolitis Obliterans Syndrome (BOS), for € 140m (up to total € 500m subject to regulatory and sales milestones).
With the deal, Zambon extends its presence in severe respiratory diseases via the synergistic combination of Breath Therapeutics' late-stage respiratory drug together with its expertise and commercialization infrastructure.
Zambon's severe respiratory disease business now includes two leading projects in phase III, both with broad geographic outreach, including USA.
Based in Munich, Germany and Menlo Park, California, US, and led by Jens Stegemann, Chief Executive Officer, Breath Therapeutics is a biopharmaceutical company specializing in advanced and first-in-class inhalation therapies for severe respiratory diseases with high unmet medical need. Its drug candidate is L-CsA-i, a novel proprietary liposomal formulation of Cyclosporine A, designed for inhaled administration with the drug-specific, investigational customized nebulizer from PARI.
The company initiated two global phase III trials (BOSTON-1 and -2) in the US and Europe to evaluate L-CsA-i for the treatment of Bronchiolitis Obliterans Syndrome (BOS), a severe progressive lung disease with no approved therapies.
In 2017, the company completed a Series A financing of $46m with Sofinnova Partners, Gimv and Gilde Healthcare.
The acquisition of Breath and its phase III asset, L-CsA-i for the treatment of BOS, complements Zambon's existing pipeline in severe respiratory diseases and its presence in USA, which includes the treatment of Non-Cystic Fibrosis Bronchiectasis (NCFBE), extending its leadership in two rare respiratory conditions. Zambon recently received qualified infectious disease product (QIDP)3 and "Fast Track"4 designation from the FDA for colistimethate sodium powder for nebulizer solution via inhalation, in the prevention of pulmonary exacerbations in adult patients with NCFBE colonized with Pseudomonas aeruginosa.
Led by Roberto Tascione, Chief Executive Officer, and Elena Zambon, President, Zambon expects data from the L-CsA-i phase III clinical trials in 2021 and is confident that the drug will be ready for commercialization by 2023, subject to FDA and EMA regulatory approvals.
FinSMEs
25/07/2019