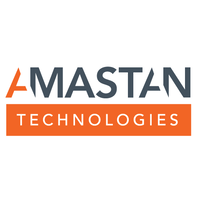 Amastan Technologies, a North Andover, Massachusetts-based provider of advanced ceramic, metal and composite materials, secured $11m in Series B-2 funding.
The round was led by Anzu Partners with participation from existing investors Launch Capital, Material Impact, and RKS Ventures.
In conjunction with the funding, Amastan has acquired Pennsylvania-based AL Solutions, a producer of refined titanium materials for the aerospace, automotive and medical industries. No financial terms were disclosed. The company, which employs proprietary technology to recycle titanium scrap from machining operations into essential inputs for metal alloys, is ISO 9001 certified and produces over one million pounds of its Ty-Gem™ titanium alloying compacts annually.
Investments are planned in the Pittsburgh, PA area to expand Ty-Gem™ production capacity and build a new additive manufacturing metal powders facility, combining AL Solutions' proprietary metal handling processing and Amastan's UniMelt™ technology.
The company, rebranded as Amastan Additive, will launch a line of premium powders in late 2019 for the metal additive manufacturing markets.
AL Solutions' CEO, Frank Roberts, has been named President of Amastan.
Led by Aaron Bent, PhD, CEO, Amastan Technologies uses proprietary advanced plasma processing and industrial systems to create materials that are enabling the next-generation of commercial and consumer products. The company's continuous UniMelt™ process allows for complete and unprecedented control of the entire materials engineering process, to produce materials at exact specifications. Amastan focuses on developing critical materials used to manufacture silicon wafers, LED lighting, powders for industrial 3D printing, advanced battery technologies, and thermal coatings.
FinSMEs
21/05/2019