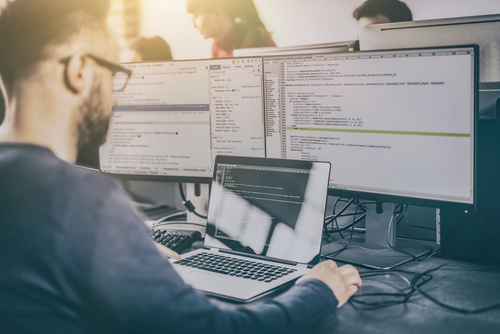 Venture capital firms provide financial help to other businesses. This assistance may be in the form of startup or growth equity capital. In this field, a custom software solution can help businesses in this sector organize their operations better than before. Here are a few key benefits of using custom software for your VC:
Tailor-Made to Meet Specific Needs
A custom software platform can help firms research in different niches and business sectors. VCs can benefit from the custom-made application in various vital aspects of the business. The program may help in areas like:
Inputting data of general and limited partners
View and edit relevant data about partners and investment decisions
Create detailed reports about investments and other business ventures
Tally management fees and compute carried interests
Increase productivity by helping administrative personnel in creating scalable strategies and actions
The services of a tailor-made software solution for your VC creates and fine-tunes digital solutions for the benefit of your company's entire operations. No one else can use your custom application but you and your business' staff members.
Reduce Costs and Increase Workflow Optimization
Automating individual tasks and placing those jobs in the hands of a custom-made software solution can lessen workforce costs for your VC. The application may handle complex calculations and other intricate operations to streamline tasks and reduce expenditures. It may also help formalize and optimize business processes.
Workflow for your VC may also increase with the help of the custom program. The software may handle tasks like the simplification of data processing, a reduction of the number of routine tasks, review product manager resumes, and notify key staff members.
For example, SFW Capital Partners placed a strategic investment to Greenshades Software with an undisclosed amount. The software firm intends to use the additional funds in expanding the company's portfolio. If the private equity firm decides to take advantage of the new partnership in other ways, then the new relationship helps the business come up with new software.
This application may help streamline several tasks like redeploying qualified employees to high-value activities and fulfill cash collection promises. It may also help SFW Capital Partners with other functions like expense approvals, financial consolidation, and order management.
Improve Visibility
Real-time visibility for VCs is essential. The pieces of information gathered from leads, prospects, and clients allow you to make timely informed decisions. Consult with a reliable custom software developer to help you access data instantly from anywhere.
App developers no longer restrict their expertise in desktop environments. These professionals may help you take advantage of software solutions for various operating systems like Windows, Mac OSX, Android, and iOS.
A multi-platform application may allow you to access pieces of relevant data instantly when you have an Internet connection. It may also help reduce resources on data extraction and assist you in tying all the acquired information together for a coherent and easy-to-read report. Employees in your VC may also take advantage of this pool of data to create faster and more accurate decisions.
Centralized Operations
VCs and other businesses can fulfill different requirements in a centralized digital setup instead of relying on multiple programs. Maintaining numerous programs is a hassle and can waste valuable time and resources. VCs can integrate several business processes in one custom application with the help of a skilled developer.
The software developer can work with your VC to fine-tune the program's features to accommodate all the required expertise levels. Communicating with the developer addresses the creation of additional modules, which may become useful for your company to achieve short and long-term objectives.
Personalized Support and Maintenance
Software solutions made by trustworthy developers allow you to take advantage of a technical support plan. Companies with skilled software developers help your VC in eliminating bugs and glitches in your custom application. In comparison, off-the-shelf software solutions mean you're practically at the mercy of the customer service representative of the program-developing company.
Getting the help of a custom software provider gives you the opportunity to generate user-driven innovation. You can process changes quickly, so there's no significant downtime in operations should an issue in the program arise.
Several custom software companies are available to help your VC achieve different objectives. Still, it's essential to choose the right custom software development firm. You're going to work with that business for the long-term, hence, you need to make sure you're not going to waste your valuable time, money, and effort in dealing with an unreliable app development company.