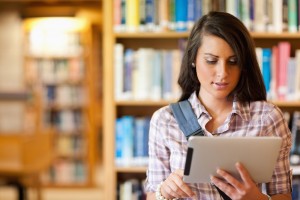 Edquity, a Brooklyn-based edtech and fintech company supporting students through each and every financial decision on the road to college graduation, raised $500k in funding.
Lumina Impact Ventures, the venture capital arm of the foundation focused on improving equitable post-high school success, mad ethe investment.
The company will use the new funds to launch and scale its new platform.
Led by David Helene, founder and CEO, Edquity is to launch a cash-flow management, emergency resource referral, and emergency aid platform for college students, which will go live at LaGuardia Community College and Nevada State College in late January 2019. In addition to allowing students to weather challenges like food and housing insecurity, as well as financial emergencies, the product enables colleges to identify students at risk of dropping out due to financial reasons, understand and measure students' utilization of emergency resources both on- and off- campus — with the goal of informing overall emergency aid practices — and track the immediate impact of emergency aid on student financial health.
Edquity offers a suite of technology platforms that collectively provide a one-stop shop for college financial success. In higher education, the company has worked with innovative partners that include LaGuardia Community College, Nevada State College, and Palo Alto College. In K-12, Edquity has worked with leading districts and non-profit college access organizations that include the New York City Department of Education, DC Public Schools, IDEA Public Schools, and College Possible, among others.
Beyond growing its presence among college students in 2019, the company intends to roll out its own financial products to meet the needs of low-income learners.
Edquity has received over $1.5M in funding from innovative investment and philanthropic partners include the Lumina Foundation, Wells Fargo, CFSI, the Gates Foundation, and New Schools Venture Fund.
FinSMEs
22/01/2019