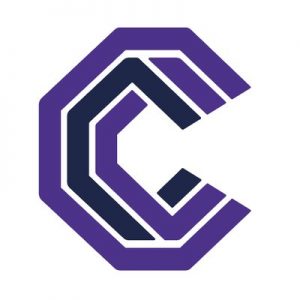 Cryptocurrency and blockchain technology have been slated as powerful tools capable of fueling a global financial revolution. There are myriad opportunities to invest in the crypto space, and yet, very few individuals have undertaken the steps necessary to invest.
After all, investing in crypto requires a very esoteric skill set—quite a bit of technical know-how is required to set up a wallet, buy cryptocurrency and operate on a cryptocurrency exchange. Even if you are technically proficient with the technical aspects of the cryptocurrency universe, knowing how to effectively trade cryptocurrencies to make a profit is a skill set in and of itself.
While it's certainly possible to hire someone else to manage your crypto portfolio for you; after all, billions of dollars are held in cryptocurrency hedge funds. However, this is easier said than done. These funds typically have a high barrier of entry, with minimum contribution requirements in the tens of thousands of dollars; not to mention the fact that it's extremely difficult to ensure that a given fund is not simply a fraudulent scheme, as the crypto landscape has certainly attracted its share of charlatans and fraudsters.
Indeed, there are numerous factors keeping investors out of the crypto space—most people simply do not have the confidence to successfully navigate the cryptosphere.
However, there is a solution. CINDX is a new platform that is making crypto trading easier, more secure, and more accessible. With this platform, it's possible to have your funds traded without high fees or minimum investments, with the added security and transparency of blockchain technology.
CINDX is a crypto trading ecosystem in which users can have their funds managed by professional Traders, known as Managers. It's a simple process: an Investor connects his exchange account to the CINDX platform, and then selects a Manager (whose trading history is embedded in the blockchain to provide immutable proof of his track record) to manage those funds. But that's just the first simple step that brings transparency to the table.
The more radical part of the solution brings tremendous security to the process. CINDX doesn't allow Managers to actually touch an individual's funds, but rather synchronizes a Fund Managers' accounts with an Investor's accounts using an API. Then, a system automatically registers each trade made by a Manager with the help of smart contracts and replicates it in the accounts of "linked" Investors.
The platform avoids any chance of double charging or creative accounting (to pad a Manager's fees)—Investors only pay a small transparent success fee while having all of the objective trading statistics recorded on the blockchain.
Managers also have access to a variety of trading tools on the CINDX platform, including indicators and algorithmic trading bots. Data scientists and programmers can become Vendors on CINDX, selling the trading products that they create for a profit.
CINDX is operated by a team of more than 30 dedicated individuals. Yuriy Avdeev, who has more than 13 years as an entrepreneur, serves as the CEO of CINDX. He is joined by Product Director Val Jerdes, who have decades of experience in entrepreneurship and executive leadership between them.
The project has acquired an impressive list of advisors, including Austin Kimm, the Co-Founder and Chief Operating Officer at Crypterium; Philip Staehelin, who offers 25 years of top consulting, corporate and entrepreneurial experience; Amarpreet Singh, the Senior Adviser of the Global Blockchain Foundation, and Keith Teare, Founder and Executive Chairman of Accelerated Digital Ventures.
CINDX is built on the Ethereum blockchain, and will hold an STO (security token offering) that is slated to begin soon, with a goal of raising $21 million. The company has developed a minimum viable product to show how the platform will function. MVP is integrated with Binance exchange and is available for testing on CINDX official website https://cindx.io
CINDX has taken great pains to ensure that its ICO and platform are as compliant as possible with international regulations. CINDX is incorporated in the Republic of Estonia, and has been granted a number of operational licenses that allow CINDX to legally operate as a non-bank financial institution, to provide fiat-to-crypto exchange services, and to provide virtual currency wallet services. Additionally, CINDX is going to apply for an Exemption D from the US SEC and licensure from the FSA.
"CINDX is poised to truly democratize the modern financial system, breaking the stranglehold of today's big banks and investment firms on the financial world," Yuriy Avdeev, CINDX Chief executive officer, said in his statement. "We are opening the market of financial trading and instruments to everyone, and removing the intermediaries in the process. We let an Investor choose the best proven crypto asset Manager from anywhere in the world, and then link the growth of the invested crypto funds to the success of their chosen Manager's trading strategy."
Find out more about CINDX investment ecosystem and its STO.
Links:
Website
MVP: http://mvp.cindx.io/marketplace
Telegram: https://t.me/cindx_official
Twitter: https://twitter.com/CINDXPlatform
Facebook: https://www.facebook.com/cindx.io/
LinkedIn: https://www.linkedin.com/company/cindx/
Medium: https://medium.com/cindx
Bitcointalk: https://bitcointalk.org/index.php?topic=4421275.0
Reddit: https://www.reddit.com/r/cindx/
YT: https://www.youtube.com/c/cindx
Instagram: https://www.instagram.com/cindx.io/