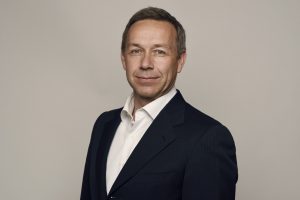 Blockchain Valley Ventures (BVV) is a newly launched accelerator and venture firm incubating, developing and investing in blockchain-enabled businesses. In conjunction with the start of operations, we interviewed Heinrich Zetlmayer, General Partner, to tell us a bit more about the initiative, its targets, how it works, and future plans.
FinSMEs: Can you tell us a bit more about your professional background?
Zetlmayer: I have spent many years working in the IT industry with IBM as VP of several service divisions, and in the consulting industry. Eight years ago, I started working in venture capital and for family offices in the turnaround and development of portfolio companies, with a particular focus on the tech and media sectors.
FinSMEs: Let's speak about Blockchain Valley Ventures. First, where are you based?
Zetlmayer: We are based in Zug and Zurich in Switzerland, in the heart of the Crypto Valley.
FinSMEs: What's your overall strategy?
Zetlmayer: We want to build a new kind of venture capital and accelerator company for businesses in the blockchain space. We believe that the best kind of financing we can offer these businesses is a combination of classic early stage VC financing and incubation plus ICO financing – in what we call a hybrid model. As a key region leading the way in blockchain innovation and commercialisation, Switzerland is the perfect home base for us.
FinSMEs: Can you explain to use BVV's hybrid venture capital and Initial Coin Offering (ICO) model?
Zetlmayer: We want to combine the benefits of the VC model with those of the ICO model. With early stage VC financing, startups benefit from the advice of experienced people in shaping and scaling of the company, as well as receiving initial funds. This system provides the perfect basis for running an ICO and trying to raise significant funds early on, to more aggressively drive business innovation. Time to market cycles are becoming extremely short in the modern economy, and if your company doesn't have enough funds early on, you may miss out. The market is very different now to what it was twenty years ago.
FinSMEs: What do you bring to the table beyond money?
Zetlmayer: We have a diverse team with extensive business experience in startups, growth, and corporate environments, combined with a very creative young team with various backgrounds. Our core team includes people who have previously worked with companies such as UBS and IBM. We also have a broad network of BVV ambassadors, all with outstanding experience, networks, and knowledge. Working from the Crypto Valley, home to one of the world's most developed blockchain ecosystems, gives BVV a key advantage, allowing us to actively collaborate with other companies in the space, and to utilise this network to the benefit of the companies we engage with.
FinSMEs: In particular, what trend are you particularly interested in?
Zetlmayer: We are particularly interested in the use of blockchain technology on a practical, real life, and industrial scale. It's time to go beyond the initial experimentation with blockchain, we predict that large scale practical usage will come very soon.
FinSMEs: Future plans?
Zetlmayer: We plan to aggressively expand our operation in incubation, investment products, and ICO support beyond our home base, basing it all on our BVV model.
FinSMEs
15/06/2018