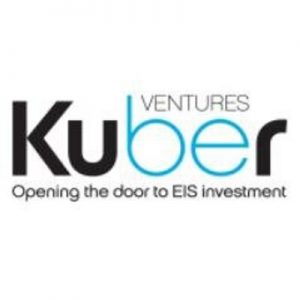 Kuber Ventures, a London, UK-based fund investment platform offering simplified access to EIS/SEIS portfolios and funds, has added three new high growth funds to the platform.
The three new funds are the Startup Funding Club EIS Growth, the Centaur EIS fund, and Deepbridge Innovation SEIS.
– Startup Funding Club EIS Growth Fund is a new fund from Enterprise Investment Partners and Startup Funding Club targeting outstanding scale-up investment opportunities. The intention is to invest in scaling companies in their 'growth' that have demonstrated a high level of business traction and have usually raised external investment before under SEIS and EIS.
– The CENTAUR Evergreen EIS Fund, managed by Ascension Ventures, will be setting out to bridge the equity gap between Seed (SEIS rounds) and Series A (£1.5m + rounds). Key focus is on online video & content, on Virtual Reality (VR)/Augmented Reality (AR), music & sports, EdTech AdTech & Publishing, and Software as a Service (SaaS) & eCommerce.
– Deepbridge Innovation SEIS invests in a diversified portfolio of seed-stage innovation companies engaged in a variety of technologies, including energy and resource innovation, medtech, data analytics, robotics and AI amongst others.
The three funds are the latest to join the platform, following the new arrivals at the beginning of the year which have included amongst others: Par Syndicate EIS Fund, Deepbridge Life Sciences EIS, Velocity Consumer Technology EIS Fund, Symvan Technology SEIS Fund 3, and Atlantic Screen Media EIS.
Founded in 2012 and led by Dermot Campbell, CEO, Kuber Ventures is an alternative fund investment platform offering access to EIS/SEIS portfolios and funds and suitable for both advisers and fund managers.
FinSMEs
02/05/2018