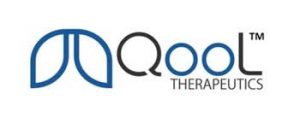 Qool Therapeutics, Inc., a Menlo Park, CA-based company developing a novel non-invasive targeted temperature management system, raised an $8m Series A-1 funding round.
The funding was provided by Zhongji Holdings LTD/Join Medical Technology, TAMCAP LLC, BrilliMedical International Corp., BioPacific Investors, Western Technology Investment, and FundRx. The company, which has raised a total of $12.3m has also received an award from Defense Innovation Unit Experimental (DIUx), a Department of Defense organization that accelerates commercial technology for the men and women in uniform.
It will use its new funding to complete product development and lay the groundwork for first-in-human clinical trials of its system.
Founded by serial entrepreneur Amir Belson, M.D., a pediatric nephrologist and founder of Neoguide Systems, Vascular Pathways, Zipline Medical, Vasostitch, Emboline, Modular Surgical, and Radiaction, and led by Beverly Huss, President and Chief Executive Officer, Qool is developing a device for targeted temperature management and exercise recovery, which has potential use across multiple conditions including cardiac arrest, acute myocardial infarction, stroke, traumatic brain injury, cardiogenic shock, status epilepticus, encephalitis, meningitis, burns, heat stroke, hyperthermia and sepsis, and as a protective adjunct for vascular surgery. The applications of this technology include systemic cooling of a patient's central organs (i.e. lungs, heart, and brain) and enhanced delivery of drugs or biologics to the airways.
The Qool System is comprised of a control unit and a delivery tube designed to deliver frozen saline particles to the lungs.
FinSMEs
28/11/2017