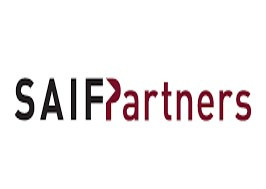 Saif Partners, a Gurgaon, India-based venture capital firm, closed its latest fund, at $350m.
Led by Ravi Adusumalli, Managing Partner, the firm supports visionary entrepreneurs across diverse sectors providing them with seed to growth capital. Sectors they invest in include Consumer, Education, Finance, Healthcare, Internet, IT Services, Logistics, Mobile, among others.
The ticket size of Saif ranges between $500k and $10m.
The portfolio has over 60 companies with latest investments including UrbanClap, Coverfox, Aye Finance, Acko, PayTM,
The current team (as listed on the firm's site) also includes:
– Naiken Veerasamy, Director
– Chantale Wan, Director
– Mukul Arora, Managing Director
– Deepak Gaur, Managing Director
– Alok Goel, Managing Director
– Vivek Mathur, Managing Director
– Vishal Sood, Managing Director
– Mridul Arora, Principal
– Mayank Khanduja, Principal
– Anubhav Mukherjee, Principal
– Vaibhav Goel, Chief Financial Officer
– Ramanuj Gopalan, General Counsel
– Pankaj Ghai, Finance Controller
– Pratik Agarwal, Associate Vice President
– Atit Jain, Associate Vice President
– Abhiroop Medhekar, Associate Vice President
– Abhimanyu Sanghi, Associate Vice President
– Arnav Kumar, Associate Vice President
– Ankur Jain, Finance Manager
– Mamta Kalra, Deputy Finance Manager
– Arpit Beri, Associate
– Ronak Mayur Mehta, Associate
– Pulkit Pujara, Associate
– Harmin Shah, Associate
– Suryansh Agarwal, Investment Analyst
– Chirag Chadha, Investment Analyst
– Videt Jaiswal, Investment Analyst
– Shaunak Misra, Investment Analyst
– Vasudha Wadhera, Investment Analyst
FinSMEs
01/08/2017