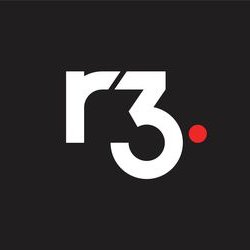 R3, a NYC, London and Singapore-based distributed ledger technology company, completed the first two of three tranches in its Series A fundraising round, securing USD$107m.
R3 is the largest consortium of global financial institutions split across Europe, Asia-Pacific and the Americas, counting over 40 participants from over 15 countries collaborating to develop a platform and commercial applications for DLT.
Investors include:
– Banco Bradesco (made indirectly through an investment fund, FIP InovaBra I, of which Banco Bradesco BBI S.A., a controlled subsidiary of Banco Bradesco S.A., is a quotaholder)
– Itaú Unibanco S.A.
– Bangkok Bank
– Mitsubishi UFJ Financial Group (MUFG)
– Bank of America Merrill Lynch
– Mizuho
– Bank of Montreal
– Natixis
– Bank of New York Mellon
– Nomura
– Barclays
– Nordea Bank
– BBVA
– Northern Trust
– BNP Paribas
– OP Cooperative
– B3 (BM&FBOVESPA and Cetip)
– Ping An
– Canadian Imperial Bank of Commerce
– Royal Bank of Canada
– Citi
– SBI Group
– Commerzbank SEB
– Commonwealth Bank of Australia
– Societe Generale
– Credit Suisse
– Sumitomo Mitsui Banking Corporation
– CTBC Financial Holding
– TD Bank Group
– Daiwa Securities Group
– Temasek
– Danske Bank
– The Bank of Nova Scotia
– Deutsche Bank
– The Royal Bank of Scotland
– HSBC
– U.S. Bank
– ING
– UBS AG
– Intel Capital
– Wells Fargo
– Intesa Sanpaolo, which will invest through its affiliate Neva Finventures, the corporate venture capital of the group
– Westpac
The final tranche of fundraising will be opened to R3 members and non-R3 institutional investors later this year.
The consortium will use the funds to accelerate technology development and expand strategic partnerships for product deployment. The efforts will be focused on Corda, R3's DLT platform for regulated financial institutions, and its infrastructure network, which will support a vast range of partner-built financial applications that interoperate seamlessly with each other, existing systems and networks.
Launched in September 2015 and led by David E. Rutter, CEO, R3 is leading a consortium with over 80 banks, clearing houses, exchanges, market infrastructure providers, asset managers, central banks, conduct regulators, trade associations, professional services firms and technology companies to develop commercial applications of distributed ledger technology for the financial services industry.
Operating in nine countries from all regions of the world, the team is made up of over 110 financial industry veterans, technologists, and new tech entrepreneurs, bringing together expertise from electronic financial markets, cryptography and digital currencies.
FinSMEs
24/05/2017