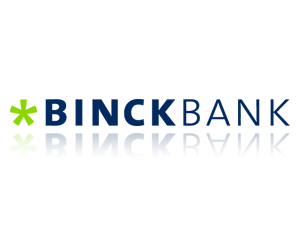 BinckBank (AMS: BINCK), a Dutch online bank for investors, acquired Amsterdam, The Netherlands-based robo-advisor Pritle.
BinckBank pays a purchase price of €12.5m, of which €7.5m in cash and €5m in BinckBank shares.
Led by Thomas Bunnik, CEO and founder, Pritle is an online wealth manager for investors in The Netherlands, Belgium, Austria and Switzerland to set and track their financial goals. The company has 6,500 customers with approximately €60m in assets and a team of 28 employees who come over as employees of BinckBank.
Following the close of the transaction, Bunnik will focus on the expansion of BinckBank's wealth management services across Europe.
With Pritle, BinckBank enables customers to manage their assets online. Clients can invest for goals such as supplement to their pension, funding the study of the children, or the realization of other targets. The technology automatically creates a customized portfolio consisting of cost efficient, mostly index funds. Portfolios are systematically optimized on a quarterly basis to meet clients' financial goals, while investment risk is gradually reduced over time, as a goal nears its completion.

FinSMEs
17/03/2017