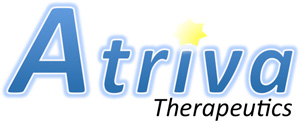 Atriva Therapeutics, a Tübingen, Germany-based developer of an innovative influenza therapeutic, raised a seed funding round of undisclosed amount.
Backers included Dutch Stichting Participatie Atriva and German High-Tech Gründerfonds.
The company intends to use the funds to advance its antiviral MEK-Inhibitors (Mitogen-activated protein kinase kinase inhibitor) against Influenza into the clinical development stage.
Founded in 2015 by Dr. Rainer Lichtenberger, CEO, Atriva has to date transferred four broad patent families that repurpose MEK inhibitors for antiviral use, e.g. for a novel, broadly active influenza therapy. The lead product candidate ATR-002 in the indication influenza in high-risk patients runs through a de-risked, fast-track development plan entering clinical development by the first half 2018 and reaching clinical PoC in early 2020.
FinSMEs
08/02/2017