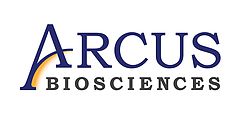 Arcus Biosciences, a Hayward, California-based immuno-oncology company, raised an additional $70m in Series B equity funding.
Backers included Taiho Ventures, GV, Invus, DROIA Oncology Ventures and Stanford University, and Series A investors The Column Group, Foresite Capital, Novartis and Celgene.
The company intends to use the funds to continue the drug development activities for its small molecule and antibody immuno-oncology approaches with the goal of building its own internal combinations.
Led by Terry Rosen, Ph.D. (CEO), Juan Jaen, Ph.D. (President), Arcus Biosciences is developing both small molecules and antibodies, enabling the combinations of agents from internal programs. The company has selected its first three targets for small molecules along the ATP-adenosine pathway; CD73, CD39 and the A2A receptor and set the goals to take some of those programs into the clinic in 2017.