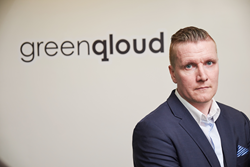 Greenqloud, a Reykjavic, Iceland-based software company focused on developing advanced on-premise IaaS cloud software, received a $4m investment from CB Technologies Founder and CEO Kelly Ireland.
With this investment, Ireland also joined the Greenqloud Board of Directors. She joined such investors as Keel Invest, New Venture Fund and Novator, along with smaller private investors, founders and employees.
Founded in 2010 and led by Jonsi Stefansson, CEO, Greenqloud provides advanced on-premise IaaS cloud software, Qstack to global companies in Finance, Gaming, Healthcare, IT Services and Biotech.
Qstack features a self-service web console and advanced API controls for full automation of IT services. It supports a wide range of hypervisors such as VMWare, KVM, HyperV and Xen, is customizable, can be deployed as a stand-alone private cloud with hybrid cloud features to manage multiple datacenter locations or public clouds, and combines proprietary software with open-source components.
The company, which also has a US-based office in Seattle, Washington, has a Board of Directors including:
– Ireland;
– Gudmundur Ingi Jonsson (Chairman);
– Birgir Mar Ragnarsson;
– Thorlakur Traustason; and
– Egill Masson.
FinSMEs
12/08/2016