Supported by the technology, a new form of wealth management advice has emerged in the latest years. By leveraging client information and algorithms, robo-advisors create and manage automated portfolio allocation and make investment recommendations tailored to clients based on their unique needs.
Already a meaningful reality, they today managing over $50 billion in assets, attracting both millennials and older, high-net-worth individuals. A recent study by A.T. Kearney says they will continue to increase their market size, managing approx. $2.2 trillion by 2020, challenging human-based business models (that typically have higher fees) from such incumbents as UBS, Credit Suisse, and Bank of America.
An increase already signalled by the acquisition of digital wealth management firm FutureAdvisor by Blackrock in 2015.
Nevertheless, this is still a young space with the majority of entrants who are not profitable yet but relying on venture capital funding, instead.
Below, we present some players from the main fintech hubs.
Betterment is a NYC-based independent robo-advisor which offers customers a globally diversified portfolio of index-tracking exchange-traded funds (ETFs) with personalized advice in a goal-based investing framework. Customers can open and customize regular investment accounts, traditional/SEP/Roth IRAs, trust accounts, and accounts for retirement income. The company also has expanded its platform to serve the RIA and 401(k) markets. It recently launched Betterment Institutional for advisors and Betterment for Business 401(k) for employers.
Led by Jon Stein, Founder and CEO, Betterment currently manages $1.1 billion to nearly $4 billion in assets for more than 150,000 customers.
To date, it has raised over $200m from investors including Kinnevik, Bessemer Venture Partners, Anthemis Group, Menlo Ventures, Globespan Capital Partners and Francisco Partners.
San Francisco, CA-based Personal Capital combines technology with professional advisors to help households manage their wealth via a free app available for iPhone, iPad and Android.
Led by Bill Harris, CEO, Personal Capital allows any user to access a dashboard and financial tools for free, and offers professional advisory services to manage client assets. Advisors leverage these tools to build personalized retirement plans and custom portfolios based on the specific needs of clients and advise them on financial planning milestones.
On average, a user aggregates 15 different financial accounts including 401(k) accounts, IRA accounts, loans, credit cards, savings and checking accounts. It recently achieved $2 billion in assets under management (AUM), one-third coming from clients with over $1 million in assets at Personal Capital. The average AUM per client is now $300k.
The company is backed by BBVA Ventures, Corsair Capital, Crosslink Capital, Institutional Venture Partners, USAA, Venrock, and BlackRock.

Redwood City, CA-based Wealthfront combines financial expertise and technology to provide clients with an automated service to manage their long term investments using tax efficient and low cost portfolios. When users open an account, they'll get a personalized asset allocation based on their risk score and the account's tax status. Wealthfront employs ETFs that track indexes for all the major asset classes used in their portfolios. Each ETF is chosen by an investment research team based on cost, tracking error, market liquidity, and securities lending policies. The service provides recommendations on diversification, taxes and fees that are personalized not only to the specific investments in a given account, but also to a specific financial profile and risk tolerance.
Launched in December 2011 (and led by Adam Nash, CEO), the company has raised approx. $130m to date from Spark Capital, Dragoneer Investment Group, Index Ventures, Greylock Partners, Benchmark Capital, Ribbit Capital, Social Capital and DAG Ventures.
LendingRobot is a Seattle, WA-based fully automated investment service for peer lending, including platforms such as Funding Circle, Lending Club and Prosper. After signing up, individual accredited investors select their risk tolerance and LendingRobot instantly makes investments on their behalf. The service is free up to $5k in managed assets and 0.45% per year above that amount.
Led by CEO Emmanuel Maro, the company has raised $3m in Series A funding led by Runa Capital.

Leawood, KS-based Blooom provides an online tool that assesses a consumer's 401(k) in a few minutes and provides ongoing professional management for only $1/month for those with less than $20,000 invested ($15/month for those with more than $20,000).
Founded in 2013 and led by CEO Chris Costello, the Registered Investment Advisory firm now manages more than $110m.
It recently raised $4m in Series A funding from QED Investors, DST Systems, Commerce Ventures, Hyde Park Venture Partners and UMB.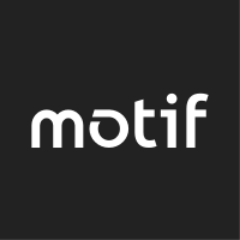 Motif Investing is a Rancho Cordova-based online broker that offers thematic investing opportunities for individuals and financial advisors. The company allows investors to trade "motifs", intelligently weighted basket of stocks built around themes, investing styles or multi-asset models— for a low fee. A registered broker dealer and a member of SIPC, Motif is backed by Goldman Sachs, JPMorgan Chase, and Renren Inc.
San Francisco, CA-based Captain401 allows startups and small businesses to start a 401k plan for their employees entirely online in a minutes. It uses index funds from leading companies like Vanguard as the basis of its investment portfolios while administration is automated pulling data from other HR software to eliminate repetitive data entry.
Led by Roger Lee, co-founder and CEO, the company recently closed a $3.5m seed round of funding from Y Combinator, SoftTech VC, SV Angel, CrunchFund, Dave Morin's Slow Ventures, Susa Ventures, FundersClub, Paul Buchheit, Justin Kan, Michael Siebel, Jared Friedman, Jacob Gibson, Greg Brockman, and Joe Montana.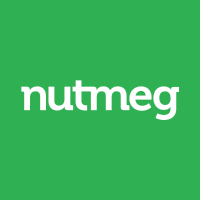 London, UK-based Nutmeg provides an online investment management service specializing in investments, ISAs and pensions. With a minimum investment being £500 for each fund users create, the firm's team builds a diversified investment portfolio that spreads risk across various asset classes, geographies and industry sectors, generally preferring to use exchange-traded funds (ETFs). Led by Nick Hungerford, Nutmeg is backed by Balderton Capital, Pentech Ventures, Tim Draper and others.
MoneyFarm is a tech-driven investment advisory firm operating in Italy and UK. Founded in March 2011 by Paolo Galvani, President, and Giovanni Daprà, CEO, the firm leverages a digital wealth management platform to provide independent investment advisory services to small savers. A team of experts continuously monitors the investment state and provides recommendations, if needed, to rebalance portfolio according to market trends. The company is backed by Cabot Square Capital, United Ventures and Principia.
Singapore-based Smartly is building a digital wealth management platform for the Southeast Asian millennial market. The service – which will be launched in July 2016, leverages algorithms to recommend a personalized globally diversified portfolio of ETFs based on a customer' risk analysis. The startup is led by Keir Veskiväli, CEO, Artur Luhaäär, CFO, Danielle Jiang, CIO, and Hiten Pratap Singh, CTO.
FinSMEs
11/04/2016