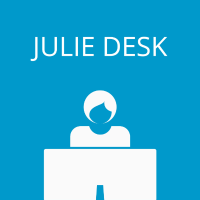 Julie Desk, a Paris, France-based provider of an Artificial Intelligence virtual assistant that takes care of meetings via email, raised €600k in funding.
Backers included Side Capital.
The company intends to use the funds to continue to grow operations and expand adoption of Julie.
Co-founded in 2015 by Julien Hobeika (CEO), Nicolas Marlier (CTO) and Guillaume Michiels (CPO), Julie Desk has built an artificial intelligence powered virtual assistant who schedules appointments for users who delegate to "her" their calendar-related tasks with via email. Julie handles all the email back-and-forth regarding a calendar: creating event, scheduling, re-scheduling or canceling appointments. .
The company says it currently has more than 100 customers.