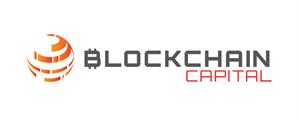 San Francisco, CA-based venture capital firm Blockchain Capital closed its second fund at over $13m.
The fund, which surpassed its fundraising target of $10m, will continue to invest in Blockchain technology companies and in the Bitcoin ecosystem.
Co-Founded by Brad Stephens and Brock Pierce, Managing Partners, Blockchain Capital already has 30 portfolio companies backed via its first fund, which also pioneered accepting capital calls in bitcoin and funding portfolio companies in bitcoin.
The firm, which has been investing out of the second fund throughout 2015 and has already invested in 23 Blockchain technology companies, also announced that its Blockchain Capital AngelList syndicate has partnered with Gil Penchina's Flight.vc to form the Blockchain Capital @ Flight.vc syndicate.
This combined syndicate is now the largest and most active syndicate focused on Blockchain and Bitcoin startup investment opportunities.
The Blockchain Capital @ Flight.vc has cumulatively invested in 7 companies raising over $2m dollars to help entrepreneurs grow their businesses.
In conjunction with the closing of the fund and launch of the expanded AngelList syndicate, Blockchain Capital announced the appointment of Advisory Board members representing expertise in technology, financial services, entrepreneurship, legal services and regulatory issues:
– Alison Davis (Chairman) — Former CFO of Barclays Global Investors; Director Royal Bank of Scotland; Director Fiserv; Director Diamond Foods; (fmr) Director Xoom and First Data Corp.
– Terry Schwakopf — Senior Advisor at Deloitte; (fmr) EVP Federal Reserve Bank of San Francisco, banking supervision
– John Wolpert — Global Blockchain Offering Director, IBM
– Bobby Lee — CEO, BTCC; Director Bitcoin Foundation
– Mary Cranston — Director, Visa; (fmr) Chairman & CEO Pillsbury Winthrop
– Simon McNamara — CAO, Royal Bank of Scotland
– Niccolo De Masi — CEO, Glu Mobile
– Michael McAdam — CFO, Union Bank (Mitsubishi UFJ Financial Group)
– Vinny Lingham — CEO, Gyft (acquired by First Data)
– Charlie Lee — Founder, Litecoin; Director of Engineering, Coinbase
– Chris Pallotta — Partner, Raptor Capital; Advisor, MIT Media Lab
– Will O'Brien — Co-Founder, BitGo
– Matt Ocko — Partner, Data Collective
FinSMEs
27/01/2016