Since 1993, Charlotte-based Ridgemont Equity Partners has operated as a middle market buyout and growth equity investor committing approximately $3.5 billion in 124 companies in such industries as energy, healthcare, and telecommunications/media/technology.
They have just closed a new fund at nearly 1 billion. In conjunction with the close, Ridgemont's partners Travis Hain and John Shimp have co-answered our questions about the firm, the new fund and their overall strategy, and shared with us their best practises.
FinSMEs: Can you tell us a bit more about you?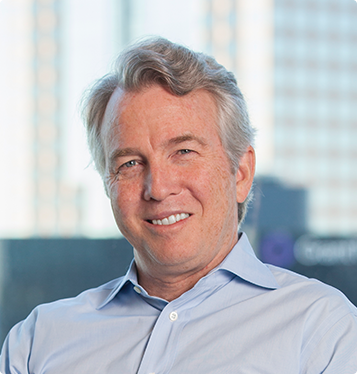 Travis Hain: I'm a founding Partner at Ridgemont and was also a founder of our predecessor group in 1993. I am focused on strategic initiatives for the firm and am also actively involved in our basic industries and services and energy sectors. I sit on the boards of J.A.M. Distributing, Cook & Boardman Group, Transportation Insight and Unishippers Global Logistics. I have lived in Charlotte for thirty years and am originally from Birmingham, Alabama.
John Shimp: I'm a Partner at Ridgemont and lead our energy investment practice and am also actively involved in certain sectors of our basic industries practice. I sit on the boards of Unitex Oil and Gas, Pintail Oil and Gas, M3/M4 Midstream, Indigo Minerals and Abrasive Products & Equipment. Prior to my fifteen years with Ridgemont, I was a management consultant with McKinsey and served as a submarine officer in the US Navy. I have lived in North Carolina, including undergrad and business school at Duke University, for over twenty years.
FinSMEs: What's Ridgemont?
A: Ridgemont is a sector-focused middle market private equity firm that has deployed approximately $3.5 billion across 124 investments since 1993. We have 33 employees and are headquartered in Charlotte, North Carolina, with an additional office in Dallas, Texas.
FinSMEs: You just raised a new nearly $1bn fund. Was it easy to raise it?
A: It is a crowded and highly competitive fundraising market. Limited Partners are becoming increasingly discerning about manager selection and investing more capital with fewer firms. The middle market is particularly in favor as well as niche and sector focused strategies. Thankfully, Ridgemont fared well in the process with strong support from our existing investors while also earning the support of several new keystone investors. We have a blue chip LP base that believes in our approach and sector-focus within the middle market.
FinSMEs: What's your investment strategy and focus?
A: We are focused on $25 to $100 million buyout and growth capital investments in industries in which we have deep expertise, including basic industries and services, energy, healthcare, and telecommunications/media/technology.
FinSMEs: How do you support backed companies? How do you try to pick the right company? What's the hard part of the investment decision process?
A: Although we have a preference towards providing first time institutional capital, we are much more focused on having conviction about a business and our ability to help grow it to drive value creation. We partner with management teams to build middle market leaders by using proven industry playbooks, investing in infrastructure and bolstering the operations and corporate finance functions. Ridgemont really values alignment of interest and like-mindedness with management. The hardest part of the investment decision making process is evaluating the growth prospects – both organic and via acquisition – and determining how we will bring the resources to the table to attain our goals for growth.
FinSMEs: Can you tell us a success story from your portfolio (with some numbers)?
A: One success story from Ridgemont's flagship fund is Gallus BioPharmaceuticals. We backed a very talented management team in 2011 in the purchase of a contract manufacturing facility of active pharmaceutical ingredients for biologic products. We believe we were uniquely positioned to partner in this endeavor because of our broad healthcare expertise and ability to apply a playbook from a prior successful investment in pharmaceutical contract manufacturing. We invested heavily in the team and infrastructure at Gallus, more than doubling the headcount and drastically increasing capacity. We completed a highly strategic add-on acquisition that expanded Gallus' capabilities in early stage drug development. Over the course of 3.5 years, Gallus' earning power tripled and the Company's sales pipeline was dramatically reshaped. We helped create a unique asset that ultimately proved valuable to a multi-national strategic buyer looking to acquire a US-based biologic facility. Ridgemont will certainly seek to leverage this success and industry knowledge in REP II.
FinSMEs
30/11/2015