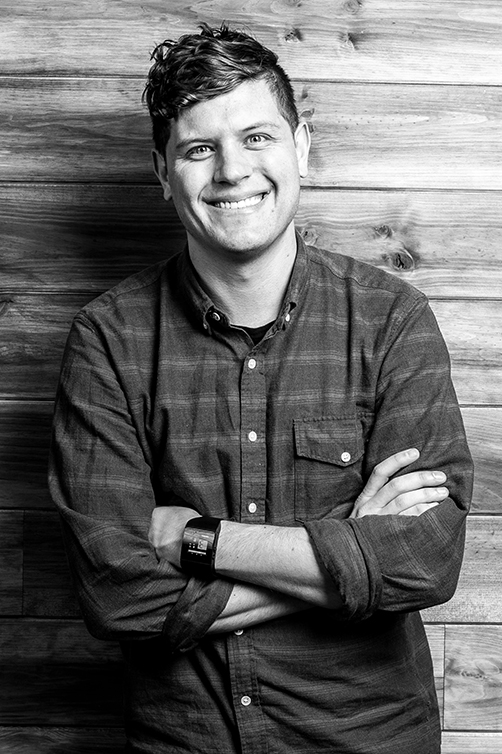 Mailjet, a Paris, France-based email service provider, has just raised $11M in Series B funding to continue to expand its footprint globally. Fo this reason, we ask Anthony Marnell, VP of North America at Mailjet to answer some questions about the company, the round and future plans.
FinSMEs: Hi Anthony, can you tell us a bit more about you?
Anthony: Sure! I launched Mailjet's business in North America in 2014 and have been building our Crew, brand, and customer base since. It's kind of like running a startup within a startup – there's a lot to do but it's a lot of fun! I regularly travel to visit our high volume senders and attend industry events around the country.
I've been working with startups and accelerators for the past few years and enjoy the energy and culture. There are so many talented, creative, and ambitious people trying to make people's lives better. When I'm not at Mailjet I'm probably exploring Brooklyn on my bicycle or jetting off to a new country to explore.
FinSMEs: Let's speak about Mailjet. Which problem do you solve?
Anthony: Email continues to be an essential communication tool for companies to engage their customers, users, and contacts. Mailjet helps companies send both marketing and transactional email, the two types of email that most companies send, all from one platform. By combining both developer-friendly APIs with user-friendly campaign and design tools into one platform, we essentially replace two or more tools, so our customers can have all of their email data in one place, with one relationship, and one fee.
Additionally, companies often struggle to land in inboxes and not the spam folders at various ISPs. Mailjet's proprietary technology, tools, and customer education are geared towards changing that.
FinSMEs: How does it work?
Anthony: We've really made it very easy – both marketers and developers can sign up for an account and be ready to start sending in minutes.
A marketing team can upload a contact list and segment recipients by any traits valuable to their campaigns – such as location, average purchase size, or even behaviors. They can then use Passport's library of responsive templates to drag-and-drop their content into a beautiful design and personalize their emails, something very important these days! If coding their own HTML, they can create the email in Passport and preview the design live. More advanced users can use tools like our A/X testing to optimize the best version of subject, sender name, or content, and can leverage Campaign Comparison to identify performance against their benchmarks.
Developers can use Mailjet's RESTful APIs to easily integrate smart email into their products and websites. They can send email, manage contacts and lists, parse incoming email, track stats such as opens and clicks, and much much more. Ultimately, this means that developers write less code and customize more as Mailjet automates important email tasks.
We're built to scale and have clients sending hundreds to millions of emails per day. Regardless of size, this is all backed by support from Mailjet's great Crew, industry leading global deliverability, flat volume-based pricing, and email performance data in one place, regardless if it's marketing or transactional email.
FinSMEs: Where are you in terms of growth?
Anthony: Right now we have offices in Paris, New York, Berlin, and London with plans to build out our presence in North America, Southern Europe and the Nordic states.
In the past year alone, we have experienced 75 percent customer growth, with over 15 billion emails sent through our platform to date. We currently serve over 32,000 customers in over 150 countries, ranging from SMB to enterprise businesses across industries – including online businesses, digital media agencies, and industries like travel, hospitality, gaming, apps and more.
FinSMEs: You just raised your Series B VC funding…How are you using the funds?
Anthony: Growing even faster! We are using the round to fund our continued expansion and hire top talent. Building and launching new products that empower marketers and developers to send effective email will be an area of particular investment.
FinSMEs: Future plans?
Anthony: We strongly believe in the future of email and are excited about a number of opportunities in the space. Email continues to evolve and adapt, making developing products for both marketers and developers really quite interesting. Senders are moving further and further away from using email to blast newsletters and more towards using email as a core component of the customer experience.
FinSMEs
24/07/2015