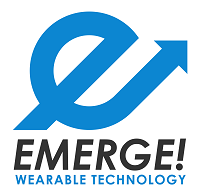 The Center for Innovative Technology (CIT) of Virginia, in partnership with the U.S. Department of Homeland Security, Science and Technology Directorate (DHS S&T), has created an accelerator program to speed the delivery of the latest innovative wearable technologies for first responders.
EMERGE! Accelerating Wearable Tech for First Responders is part of a larger DHS S&T initiative to engage entrepreneurs in finding innovative ideas that address the unique needs of the Homeland Security community.
The initiative will be run via
– Tech Wildcatters, of Dallas, Tx., a B2B seed accelerator with a mentor-driven program focusing on high-growth, technology startups; and
– TechNexus, of Chicago, Il, a venture collaborative where entrepreneurs, engineers, and business leaders co-found companies to meet real-world tech needs.
EMERGE! is open to startups from any U.S. geography that are creating commercial wearable technology that could be adapted for responders.
FinSMEs
11/03/2015