An entrepreneur, a manager, a vc: this is the experience Jacob Mullins (CEO and founder) has brought to San Francisco, CA-based Exitround, the anonymous marketplace for founders to discreetly explore strategic acquisition opportunities (disclosure: it is one of my favourite startups). Jacob joined us and gently answered our questions.
FinSMEs: Hi Jacob. First, can you tell us a little bit more about you? What's your background?
Jacob: I grew up in the San Francisco Bay Area and interned at tech companies during the first tech boom in the late 90s as a high school student. After finishing college on the East Coast, I've been back in San Francisco working in different parts of startup-land over the past 10 years. Initially, I had a vertically integrated dietary supplement e-commerce company where we manufactured a supplement from a plant that grew in South Africa and sold three CPG products online, in stores and via direct response television. After four years of that and realizing how difficult CPG was, I wanted to get back into software technology. In 2007, I joined Matt Marshall and Eric Eldon (later Editor of TechCrunch) working at VentureBeat.com as the first business guy focusing on revenue generation and growth at a time when professional blogging was nascent. As a growing entrepreneur however, I wanted to get additional perspective by working at a large corporation, so I later joined Microsoft to lead the US marketing efforts for their then-soon-to-launch startup initiative called BizSpark. After three years and growing it to be 40,000 companies strong, I joined Shasta Ventures where I evaluated consumer and mobile investments at the Series A stage. It was at Shasta Ventures that I recognized the opportunity that we have with Exitround. That is to say, I recognized a gap in the market where M&A activity could be more active and liquid, if only the right connections between two relevant and mutually interested parties could be made while retaining confidentiality and privacy.
FinSMEs: Let's speak about Exitround. How did you come up with the idea of creating it, what's the problem do you want to fix in the industry?
Jacob: We're playing in a space that is currently served by traditional M&A advisors and investment bankers, who are successful because they are able to connect the right people within a particular sector of expertise, geography, or personal network. We see this as fundamentally limited by human ability. In a day in age where stocks can be bought from a mobile phone, consumers buy homes and cars online, and people find love online, it only made sense to me that companies should be able to search, discover and connect with those where there is a natural fit no matter what sector or point on the globe their in. We believe that through marketplace dynamics and software, we are able to connect those interested in buying or selling a business, more efficiently and with higher fidelity than the traditional human process. Daily, we have corporate and private equity buyers signing up from around the world who are actively looking for acquisitions, and we're providing them with relevant, actionable opportunities in real time, that previously they would have missed all together.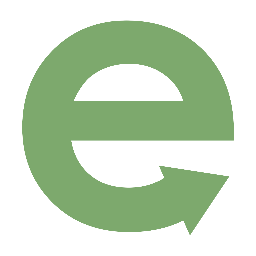 FinSMEs: How does it work?
Jacob: The core of Exitround is the anonymous profile, which is built by the CEO of the seller company who is open to receiving inbound opportunities. This profile details the company by product, financial, technology, geographical and team characteristics, however does not include any personally identifiable names including company or people names. The level of obfuscation is up to the seller company, they can be as vague or as specific as they'd like. However, the more specific, the higher the potential of a match with an interested buyer. On the other side of the marketplace we have over 1,200 buyers from around the world who build "targets" which are specific areas of interest they are looking into. Our proprietary software surfaces the most relevant matches for each side and provides the ability for buyers to contact sellers. Ultimately, it's up to the sell-side company whether or not they accept or decline the request to connect.
FinSMEs: Do you release transaction details?
Jacob: The privacy and confidentiality of our buyers and sellers is paramount to the integrity of our marketplace. In order to create a liquid marketplace in M&A, our users need to be rest assured that their activity is not public. For this reason, we do not release transaction details. However, at the same time we realize that there is very little visibility into what exactly happens in M&A – process, pricing, expectations, and more – and it's our goal to improve transparency in this space. To this end, we're mid-way through the process of conducting the first ever "Exit Study" to be released early May 2014. We're working with the largest and most active seed investors in the Silicon Valley and New York startup ecosystems to dig into the atomic details of M&A activity and transactions. With this aggregate data we will be releasing the first industry report on early stage tech M&A activity that will include high level actionable insights for investors, entrepreneurs and acquirers.
FinSMEs: What's your business model?
Jacob: Exitround is completely free to join for both buy and sell-side users. There is a quality screening process that involves an application before users get access; relevant buyers and sellers of reputable companies will not have a problem getting access. In the event of a successful transaction where Exitround was the connector, the standard fee is 1% of the transaction amount. As context, traditional M&A advisors/bankers charge between 6-12% of transaction, plus a 5-figure monthly retainer. We believe our software speaks for itself connecting buyers and sellers of companies in a much quicker and efficient way.
FinSMEs: ExitRound is one year old. Some achievements? Some numbers?
Jacob: Today, we're proud to have over 950 sell-side companies that span 36 different countries. On the buy-side, we have 1,200 buyers, 168 of them are publicly traded companies, 43% are outside of the technology industry. There's a strong and growing interest by non-tech companies (entertainment, CPG, media, healthcare, education, defense & others) to gain more of an understanding of software technology. Most of them don't have a strong sense of software innovation in technology, so they are looking to Exitround to help them find innovative companies to connect with for M&A, strategic investment or business development.
Have a look at the company's 1-year-of-activity infographic here.
FinSMEs: Can you introduce the other team members?
Jacob: I'm so proud of our team, we have a phenomenal six-person team in San Francisco. My co-founder and CTO, Greg Dean, is an incredibly gifted computer engineer with a strong business sense about him; he really thinks through the entire product from philosophical value proposition to engineering architecture, we're lucky to have him. Kedric Van de Carr is our head of business development, he's a proven software sales exec who manages most of our buyer relationships and marketplace operations, while thinking through all of our monetization opportunities. Tomio Geron joined us in the Fall from Forbes where he ran the industry VC Midas List, prior he was a financial reporter at Dow Jones and currently, he is leading the Exit Survey I mentioned, as well as all of our content production on our blog. Last, but certainly not least because they are where the rubber meets the road with respect to our product are our superstar software engineers, Ian Morgan and Ryan Marshall.
FinSMEs: funds…are you interested?
Jacob: Currently we are not fundraising, we an unannounced seed round at the end of the summer 2013.
FinSMEs:…future plans?
Jacob: Organically, we have users in over 50 countries. Over the next year we will be building out partnerships with different regional organizations across the globe to target certain geographies more actively.
FinSMEs
24/04/2014