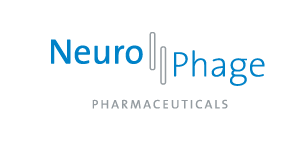 NeuroPhage Pharmaceuticals, a Cambridge, MA-based developer of fusion-protein drug candidates for neurodegenerative diseases, completed a $17m Series D financing.
Unnamed new and existing backers participated in the round.
The company intends to use the funds to advance its lead candidate, NPT088, and potential next-generation compounds toward clinical trials.
Led by Jonathan Solomon, President and Chief Executive Officer, NeuroPhage is developing NPT088, which has the potential to treat a wide range of neurodegenerative diseases, such as Alzheimer's disease, Parkinson's disease, Huntington's disease and other rare diseases.
The structure of this candidate is based on the company's GAIM (General Amyloid Interaction Motif) technology platform, which recognizes both early and aggregated forms of multiple misfolded proteins and allows simultaneous targeting of multiple types of disease-related protein deposits.
FinSMEs
25/03/2014
Related News
06/05/2013: NeuroPhage Pharmaceuticals Raises $6.4M in Equity Funding
08/03/2012: NeuroPhage Pharmaceuticals Raises $9.0M in Series B-1 Funding
01/03/2011: NeuroPhage Pharmaceuticals Raises $12.4M in Series B Financing