ResearchGate, a Berlin, Germany- and Cambridge, MA-based professional network for scientists, raised $35m in funding.
Backers included Bill Gates and Tenaya Capital, Dragoneer Investment Group, Thrive Capital and existing investors Benchmark and Founders Fund.
The company intends to use the funds to add features in the fields of sharing and searching for scientific data online, including raw data and data from failed experiments, as well as to improve the way scientific reputation is measured.
Founded in 2008 by the physicians Dr. Ijad Madisch and Dr. Sören Hofmayer along with computer specialist Horst Fickenscher, ResearchGate today has more than 2.9 million researchers who publish their findings and distribute them worldwide.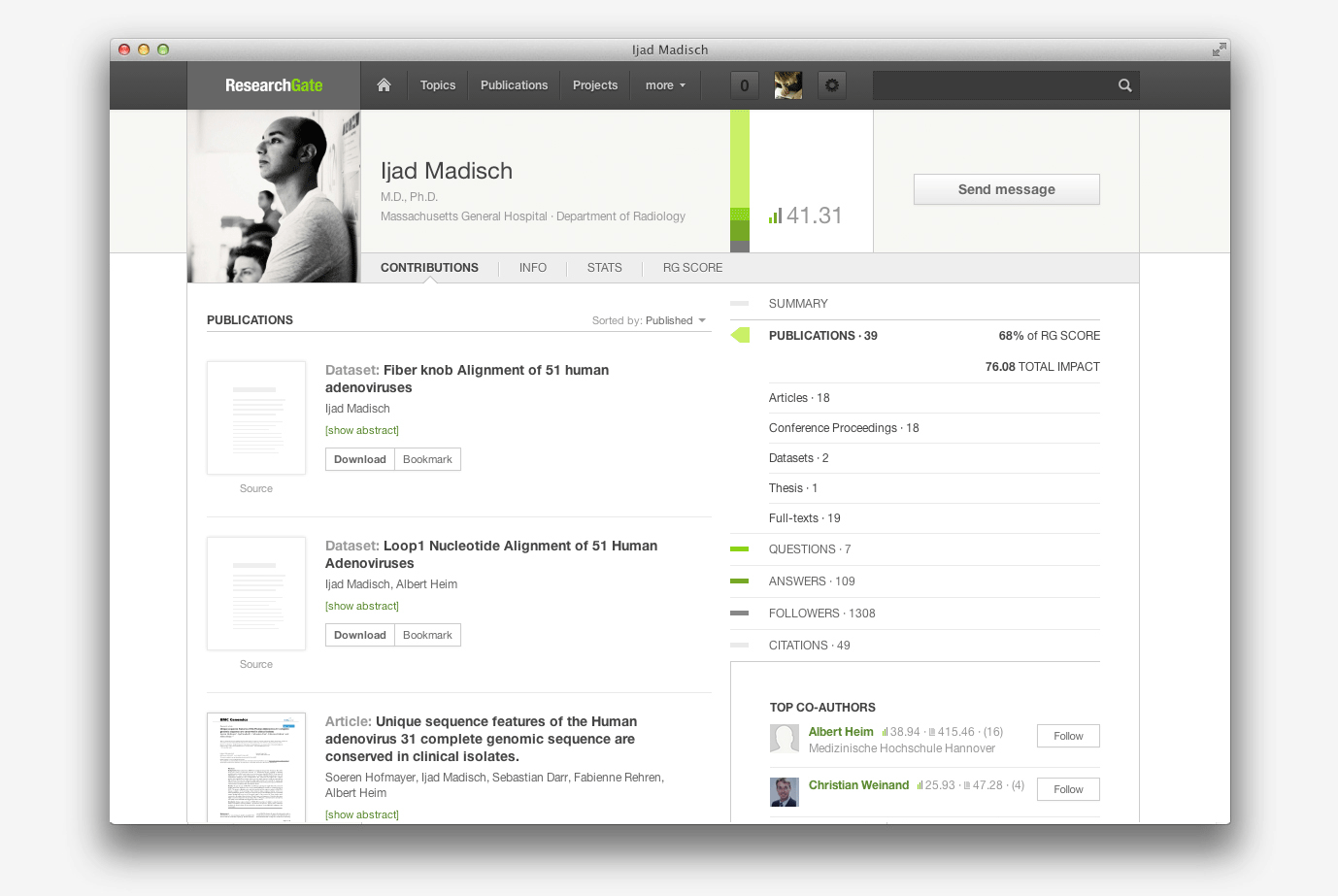 FinSMEs
04/06/2013
Related News
08/09/2010: ResearchGATE Completes Series A Financing