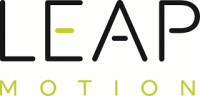 Global venture capital firm Highland Capital Partners launched a new $25m investment initiative to support companies solving human scale problems.
The Leap Fund™ will make investments in developers and entrepreneurs who use Leap Motion's new 3-D motion-control technology in sectors including education, security, healthcare IT, big data and productivity, among others.
In addition to capital, backed companies will receive guidance, mentorship and access to a network of advisors and resources to help them scale.
Highland Capital Partners led the Series A round in Leap Motion in early 2012 (read here).
Led by Michael Buckwald, co-founder and CEO, Leap Motion Later will begin shipping its Leap Motion Controller this summer. OEMs, including HP and ASUS, have partnerted with the company to bundle and embed it with their products and more than 65,000 developers globally have expressed interest in joining its developer program.
To submit ideas, visit HCP site section dedicated to the fund here.
[youtube id="http://youtu.be/3b4w749Tud8″ width="620″ height="360″]
FinSMEs
23/06/2013