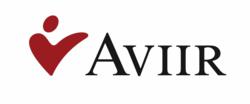 Aviir Inc., an Irvine, CA-based biotechnology company dedicated to the prevention of cardiovascular disease through innovative laboratory tests, raised an additional $10m third tranche of funding.
The round was led by Merck Global Health Innovation Fund and new investor Partners & Partners, with participation from current investors Bay City Capital, Aberdare Ventures and New Leaf Venture Partners.
The company intends to use the capital to build out commercial infrastructure, accelerate the nationwide commercial launch, broaden third-party reimbursement and initiate foreign distribution of MIRISK VP™, its proprietary cardiac risk assessment technology, and additional laboratory testing services.
Founded in 2005 and led by Douglas Harrington, M.D., CEO, Aviir specializes in developing proprietary diagnostic tests to assist in identifying patients who are at high risk for the development of a cardiac event. Its proprietary MIRISK and MIRISK VP assessments identify, using a single blood draw, individuals who are at a high risk of experiencing a cardiac event over the next five years. The company's CLIA certified laboratory (Irvine, CA) offers additional tests for heart health assessment and therapeutic monitoring of cardiovascular disease and related metabolic disorders – including pharmacogenomic and genetic tests.
FinSMEs
21/06/2013
Related News
12/02/2013: Aviir Raises $10M in Funding
21/09/2012: Aviir Secures $8M from Silicon Valley Bank
20/12/2011: Aviir Raises up to $30M