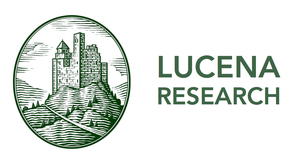 Lucena Research, an Atlanta, GA-based provider of investment decision support technology to RIAs, small hedge funds and other sophisticated investors, raised $1.025m in two seed financing rounds.
Backers included a hedge fund and a registered investment advisor that were instrumental in piloting Lucena's QuantDesk software in late 2012 and a group of angel investors.
Led by CEO Erez Katz, Lucena Research delivers quantitative analysis and statistical machine learning solutions that enable investment professionals including hedge funds, RIAs and wealth advisors to exploit market opportunities and to reduce risk in their portfolios.
The company's flagship product, QuantDesk, provides subscription-based portfolio optimization tools designed to validate and augment clients' investment strategies. It includes five investment strategy modules – Price Forecaster, Portfolio Optimizer, Hedge Finder, Event Analyzer and Back Tester.
Lucena also provides quantitative analysis consulting services to integrate proprietary Machine Learning investment algorithms with existing workflows.
FinSMEs
07/03/2013